Following on the schadenfreude of this morning, a couple of larger points about the Cheney clown car ride in the Wyoming senate race.
The first is that I don't buy the reflex assumption of many here — and, I think, Liz Cheney's camp — that Wyoming is fertile ground for gay-baiting and a bolted-horse-barn-door take on same-sex marriage.
It's not.
In a poll from last summer with a sample that identified itself as 55% somewhat or very conservative, 62% Republican vs. 22% Democrat (and, in a marked display of either bravery or foolhardiness, in which 54% of respondents would accept an invitation to go hunting with Dick Cheney), 28% of Wyoming-ites support gay marriage, while 36% support civil unions.  Only 32% opposed any recognition of same-sex relationships.
Mull on that for a moment:  politically Wyoming is just about as red as it gets.  Hilary Clinton doesn't get within 20 points of any Republican in 2016 matchups.  There's nothing of Montana's purple hue spreading over the Grand Tetons (except when sunset hits just right).  But still 64% of that very conservative electorate isn't bothered about the idea of gay folks forming legally recognized households.  I get that civil unions are either a fig-leaf for and/or an unacceptable diminution of same-sex marriage…but I don't see how you can look at those numbers and not see the fact that increasingly, most folks in Wyoming seem to have figured out that gay couples and families are here, they're ordinary, they're not going anywhere, and their legal status will in short order match that of opposite sex relationships and families.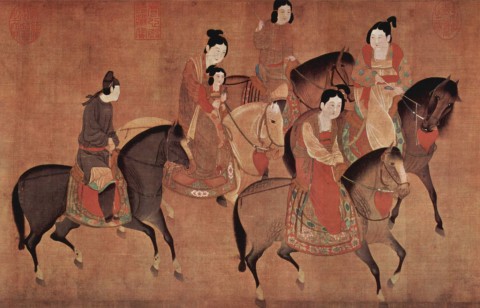 I give it a year before the "opposed" group hits 27%
More, the trend in Wyoming is exactly what it is everywhere else.  A group doing a poll analysis has both attempted to determine the level of support for gay marriage state by state as of 2012 — and to look back at 2004, to see how things have moved.  By their method, Wyoming support for same-sex marriage hit 41% year ago, up fifteen points since 2004.
Also of note:  the real hold-outs on gay civil rights live (no surprise here) in the deeper-south neighborhoods of the old Confederacy. Even there, though, the trends tell the story, with double digit moves in favor over eight years.To the point of the Cheney race, Wyoming is only the 30th state out of fifty in same-sex marriage support.  It leans against the tide of history on this one, but not with much conviction.
Which is what makes the Cheney family fight so damn odd, as well as hateful.  Increasingly, it appears that outside of the hard core religious right redoubts of the south, the zest for the fight on this one is waning, even if there is still some unease (that 36% civil union number) with invoking the word "marriage" in this context.  What I take out of all this is that the Cheney family record of fail is in no danger of ending here:  Liz C. has chosen an issue to break up her family over about which her (alleged) state seems not to be terribly bothered.
Hence my other take-away:  I've read the murmurings of a rat f**k here, the notion that this is all a put-up job, that the Cheney sisters have agreed to a public feud to bolster Liz's capital with the bigot wing of the Wyoming GOP.
Maybe I'm just too old-fashioned to get how things get done these days, but I can't see any upside to that.  This seems more an evil-stupid thang here, not anything Machiavelli would have approved.  It takes a particularly honed tone deafness to think this would play well to non-insane people:
"Liz has always believed in the traditional definition of marriage," the vice president and his wife said in a statement on Monday according to The Hill. "She has also always treated her sister and her sister's family with love and respect, exactly as she should have done. Compassion is called for, even when there is disagreement about such a fundamental matter and Liz's many kindnesses shouldn't be used to distort her position."
"Compassion?" "Kindnesses?" Is Mary Cheney some kind of whipped mule for which her sister must care?  Not quite human, but still worthy of Liz's to-be-granted-or-withheld kindness?
Again: however "culturally conservative" ("conventional" in Richard-Cohen-speak) one may be, I just don't see how one sister on the make referring to her hale and seemingly happy sister as in need of compassion sits well.
Mary, it seems, agrees:
Mary Cheney later told the New York Times that she would not be seeing Liz Cheney at Christmas.
Yup, nothing says family values like making sure on sibling and her kids don't feel welcome at the holidays.
Thanksgiving is around the corner. One thing we can all be thankfull for (while offering Mary our compassion on this one point alone):  We're not related to Dick, Lynn, or Liz.  Hoseannas!
Image Li Gonglin, Beauties on an Outing, before 1106, after an 8th century handscroll painted by Zhang Xuan.