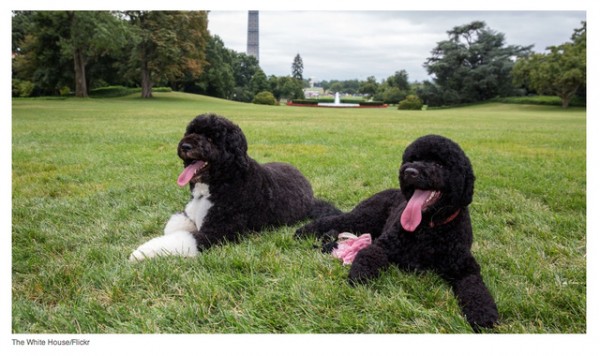 I'm so glad Ron Fournier of the National Journal is our freedom of the press watch dog, you guys. Otherwise, we might not have learned how the media has been leashed by the Obama White House.
Fournier alleges mainstream press photographers have been chained up while official White House photographer Pete Souza gets to play top dog. Via Gawker, a shocking example, in Fournier's own words:
When the Obama family adopted Bo, media photographers were allowed to take pictures of the dog. Not so when Sunny arrived. This photo [above] was taken by the official White House photographer – a small sign of how far the White House is moving to push independent photographers out of the picture.
Ron Fournier: Yappy little ankle-biter? Or Fox Terrier of Freedom?