Go read this piece by Maryn McKenna — who is, in my never humble opinion, one of the handful of very best reporters on matters of infectious disease, global health, and really scary stuff.
I was born in 1958, fifteen years into the era of clinically-available antibiotics.  I was my mother's third child.  Had we shifted that timeline back a few years, that would have meant that there would have been a measure of luck in mom simply making it to and not through her third lying in.  As Maryn writes, before antiobiotics, five out of 1,000 births ended with the death of the mother.  No worries by the time I popped my head out into the maternity floor at Alta Bates.
But this a must read not because of any remembrance of the pre-antibiotic era, but because Maryn plausibly analyzes a post-antibiotic future.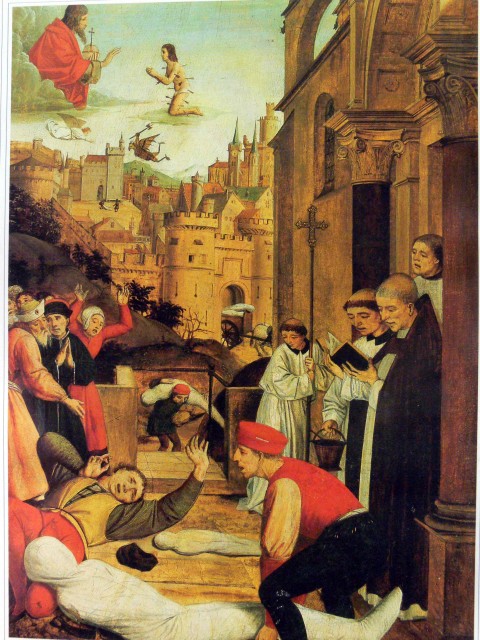 Here's a sample:
Doctors routinely perform procedures that carry an extraordinary infection risk unless antibiotics are used. Chief among them: any treatment that requires the construction of portals into the bloodstream and gives bacteria a direct route to the heart or brain. That rules out intensive-care medicine, with its ventilators, catheters, and ports—but also something as prosaic as kidney dialysis, which mechanically filters the blood.

Next to go: surgery, especially on sites that harbor large populations of bacteria such as the intestines and the urinary tract. Those bacteria are benign in their regular homes in the body, but introduce them into the blood, as surgery can, and infections are practically guaranteed. And then implantable devices, because bacteria can form sticky films of infection on the devices' surfaces that can be broken down only by antibiotics

Dr. Donald Fry, a member of the American College of Surgeons who finished medical school in 1972, says: "In my professional life, it has been breathtaking to watch what can be done with synthetic prosthetic materials: joints, vessels, heart valves. But in these operations, infection is a catastrophe." British health economists with similar concerns recently calculated the costs of antibiotic resistance. To examine how it would affect surgery, they picked hip replacements, a common procedure in once-athletic Baby Boomers. They estimated that without antibiotics, one out of every six recipients of new hip joints would die.
As Maryn reports, the problem is tangled and complex — but there are clear actions that could be taken and aren't, most obviously ending the reckless use of antibiotics in agriculture, which consumes something like 80% of the total produced.  But don't waste time here: go read the whole thing. Get scared; get mad; call your congressfolk.
Image: Josse Lieferinxe, St. Sebastian prays for plague victims, 1497-99.