…was a documentary: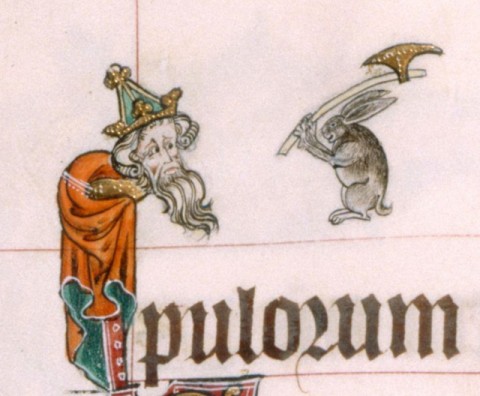 And hell, you think that's bad, check this out: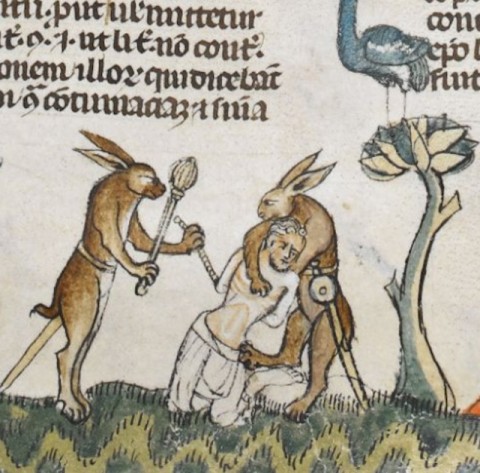 Holiday brain sploosh has already begun chez Levenson (first relatives show up in minutes), so killer rabbits somehow seem…
Appropriate.
BTW: there are a bunch more medieval psychoses on display at Tom Kane's site, who, it seems, has come up with a socially useful application of writer's procrastination syndrome.  My awareness of all this comes via @PZMyers, who got it from @SirWilliamD.
And with the honors thus done, you may consider this a "how weird will your holiday get" open thread.
Images:  Axe-rabbit comes from the Gorleston Psalter, England, 14th century.
Rabbit murderers lurk in the Smithfield Decretals, c. 1300