OK, this is fun (via yr humble blogger's brother).  Follow a Bitcoin thief in real time:
The thief's problem is that the angry Bitcoin account holders whose money has gone are following the thief through the tumbler, by sending him small amounts of cash that are appended to the larger amount as it is split up and moved on. Each Bitcoin transaction generates a "blockchain" record showing its history, and the appended loose change thus identifies where the bulk of the money is going. The theft victims are hoping that eventually the thief will be prevented from cashing out his accounts because doing so would lead to him being identified in real life.

So far, Reddit user sheepreleoaded2 believes he has identified 96,000 Bitcoins (about $100 million) being exchanged by the thief

…

The blockchain record is here. The last transaction was just a few minutes ago. The thief appears to have split the 96,000 coins into packets of ~1,000 each, sending each one on a different route.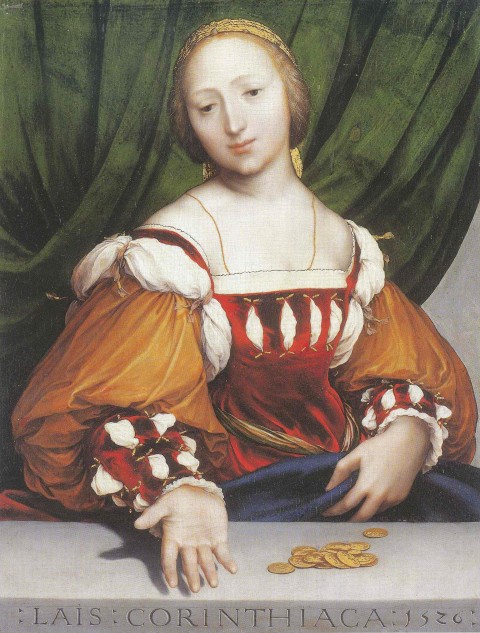 So, great, right? Follow the money; catch the thief; restore their lost property to the fine upstanding citizens trading in Bitcoins in the first place….
Errr, no:
Unfortunately for those who have been ripped off, the chances of them getting any money back are slim: Once a Bitcoin transaction has been made, it cannot be reversed without the consent of the recipient.
Other than weeping for the glibertarian dudebros and/or criminal masterminds who've been ripped off, what's on your mind?
Image:  Hans Holbein the Younger, Lais of Corinth, 1526.