We have a delightful brown pelican population year-round on the west coast of Florida, but during the winter, white pelicans migrate here: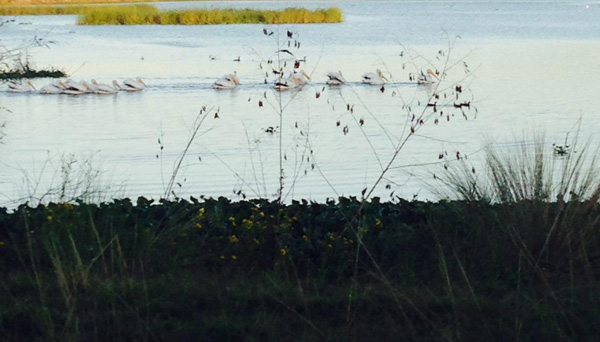 They're big as Thanksgiving turkeys — much larger than the brown pelicans. They look all white, but when they're flying you can see that their wings have a nice dark trim on the trailing edge.
PS: My NYT app just told me that the House and Senate have negotiated a budget deal. The Heritage Foundation and Koch Bros. are squawking, so maybe it's a GOOD thing. We'll see. Please feel free to discuss whatever.