For the life of me, I can't see why we shouldn't invoke the UN convention on genocide against Big Tobacco:
Tobacco companies are pushing back against a worldwide rise in antismoking laws, using a little-noticed legal strategy to delay or block regulation. The industry is warning countries that their tobacco laws violate an expanding web of trade and investment treaties, raising the prospect of costly, prolonged legal battles, health advocates and officials said.

…

Alarmed about rising smoking rates among young women, Namibia, in southern Africa, passed a tobacco control law in 2010 but quickly found itself bombarded with stern warnings from the tobacco industry that the new statute violated the country's obligations under trade treaties.

"We have bundles and bundles of letters from them," said Namibia's health minister, Dr. Richard Kamwi.

Three years later, the government, fearful of a punishingly expensive legal battle, has yet to carry out a single major provision of the law, like limiting advertising or placing large health warnings on cigarette packaging.
I'm a little emotional on this issue, as my mother died ten days before my scheduled wedding day, murdered by RJ Reynolds.
But at least when Mom started smoking in the late 1930s/early 1940s, the explicit tobacco-cancer connection was still obscure, with the first case-control studies clearly linking cigarettes to cancer emerging in 1948 (per Siddhartha Mukherjee's first rate The Emperor of all Maladies.  See especially the chapter titled "The Emperor's Nylon Stockings").  Her death may reasonably be considered involuntary manslaughter.
Now, though, there is no way to work for a tobacco company and not know that what you do is sell poison, and that the ultimate effect of your product, used as is intended, is slaughter.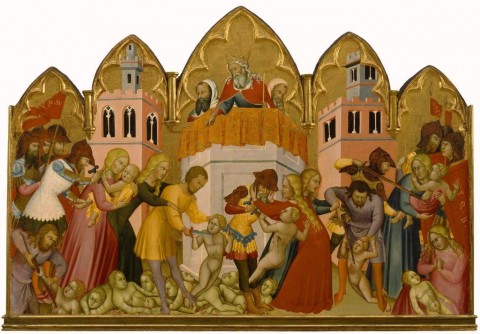 Most people, I'd like to think, would take a long look in the mirror and decide that there are other ways to spend our three score and ten than making a living off the wholly preventable suffering and death of uncounted others.
But clearly those working for Big Tobacco somehow missed that day in school when the class talked about the golden rule — not to mention  just about any version of the minimum expectations for human moral behavior.  Which is why first world tobacco titans  now seek to compel cash-strapped nation-states to accept the sale of death as just another bit of misery those with power can enforce on those with less.*
Let me be clear:  the law may say otherwise, but forcing tobacco on countries trying to restrict its use seems to me to be murder, pure and simple.
Sure, the victims are unknown, and their deaths in many cases decades in the future.  But the link between cigarettes and fatal disease is clear.  The motive for the companies' actions are clear.  The gain in exchange for decisions that will inevitably result in many, many deaths is right out there in dollars and cents.  One may argue the formal distinctions between degrees, or between murder and manslaughter, but for me, deaths that the killer has reason to expect will happen as a consequence of his or her own actions count as the worst of crimes.
Regulation is needed.  So are tumbrels.
*Props, btw, to Michael Bloomberg, who the NYT reports paid for Uruguay's defense in a suit  brought by Phillip Morris at a point where the country would have had to drop its tobacco law for lack of funds to defend it.  But hoping that right-minded billionaires will answer the call is no substitute for policy, and no remedy for the utter moral depravity on display in this story.
Image: Andrea di Bartolo, Massacre of the Innocents,  1380s