A small portion of this weekend's production: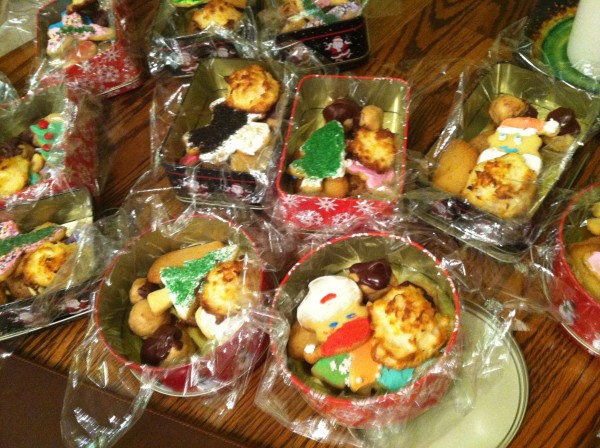 The ugliest ones are the tastiest (coconut macaroons and buckeyes). Life lesson there? Probably not!
PS: My chickens were squawking their heads off, so I went outside to see what they were on about a little while ago. I was standing there saying, "What the hell are you guys on about?" when I noticed they were all looking to my right, so I looked where they were looking, and there was a GIANT FUCKING SNAKE within a foot and a half of me!
So I ran screaming back into the house. It's just a black snake sunning itself, according to the mister (whom I consulted via text). It'll probably be toast if it goes into the coop.