Via Steve M at No More Mr. Nice Blog: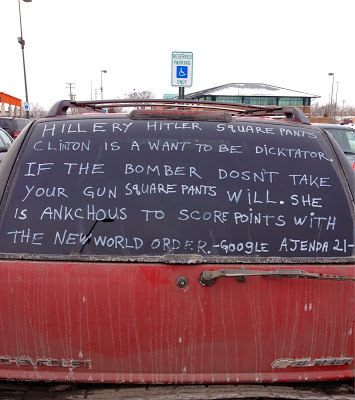 I think this message is rolling satire. Not because the content is too absurd to be sincerely believed: Heartfelt crazy is the rule these days. But the spelling errors, come on — "ankchous"?
What say you: real or fake? Please feel free to discuss other topics as well, such as what the "Hitlery" people will do with their suddenly free two-minutes hate if Secretary Clinton declines to run (as I think she will).