Here are the upcoming games and my bowl picks, which are, as usual, an amalgam of guesswork, SEC homerism, wishful thinking, etc.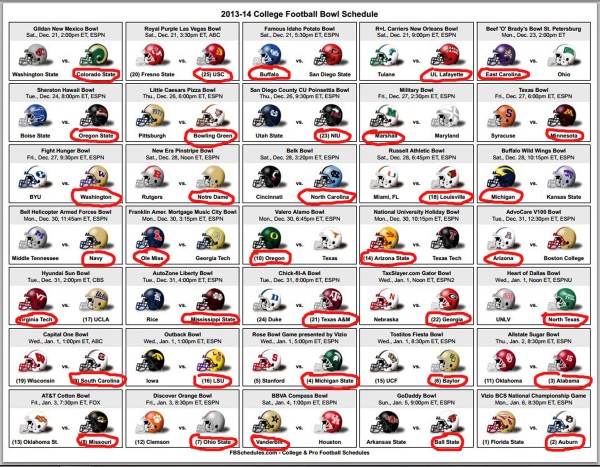 Although there's definitely wishful thinking in my picks (considerably less than usual absent the terrible Gators), I didn't always just go with the team I hope wins. For example, I don't want Notre Dame to win. Ever. But I think they will.
It might be fun to have an online college football bowl pool for BJ football fans to see whose powers of prognostication reign supreme. I tried to find a free site that didn't require a pain-in-the-ass, spam-generating registration process, but no such luck.
If anyone knows of one, please add it to comments for future reference. Otherwise, please feel free to post your picks in comments, tell me why I'm wrong on mine, etc.
Because it's a sunny 75 F here now (high in the low 80s!), I'll be outside watching the games and supervising the smoking of four racks of ribs on the Brinkmann for the next six hours or so. Cheers!