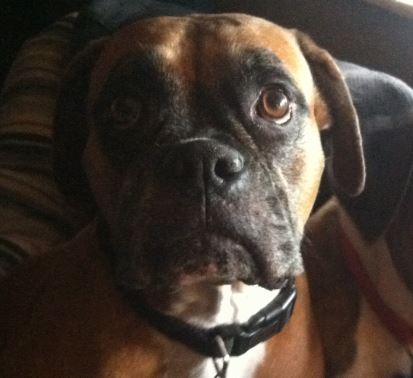 No, the dog pictured above absolutely did not take advantage of the household chaos caused by a kitchen tiling DIY project to snatch a takeout carton containing a half-eaten club sandwich off the coffee table and strew crumbs and bits of partially-masticated food all over the rug. Why do you ask?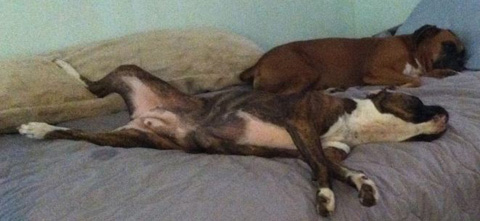 And the last thing on earth these two dogs would ever think of doing is invade a spare room when a door was accidentally left ajar to loll, drool and shed all over fresh linens a few days before company is expected.
Bastids!
Open thread to unburden your grievances, rage about NFL games, complain about sneaky bastard pets, insufferable coworkers, moronic neighbors, idiotic family members or whatever.