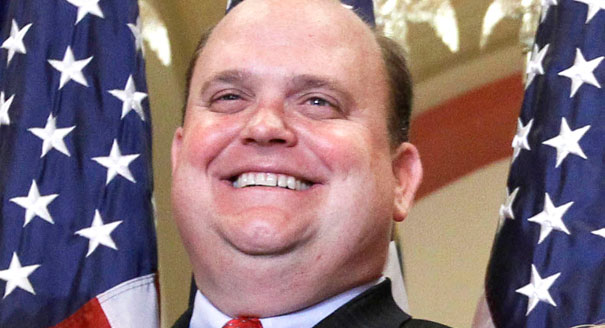 I'm still on the mailing list for my ex-Congressman, Tom Reed (R-NY-23). When I received his latest, titled "My Plan to Stop Obamacare", I was wondering what he had in mind. Here's the complete text of the email:
Friend —

Over the past several months, I've witnessed the perils of Obamacare. From our neighbors in the Finger Lakes and Southern Tier who are losing their coverage to the destructive regulations being jammed down Americans throats by Washington. We need to stop the Obamacare rollout before its too late!

Please consider making a contribution to our campaign today to keep fighting the harmful effects of Obamacare!

By constantly fighting Obamacare we are sending a message to the liberal, big government, extremist agenda in Washington that it is wrong for New York, and wrong for the rest of the country.

We are approaching an important fundraising deadline and I need your grassroots support in ensuring a strong showing.

Join our team and help send the message that Obamacare is a bad prescription for America!

Thank you,
Tom
Apparently, Tom's plan for repealing Obamacare begins and ends with giving him money, but that's no surprise. "Obamacare must be repealed" is the Carthago delenda est of the Tea Party. It doesn't matter if you have a plan–you need only utter the words.