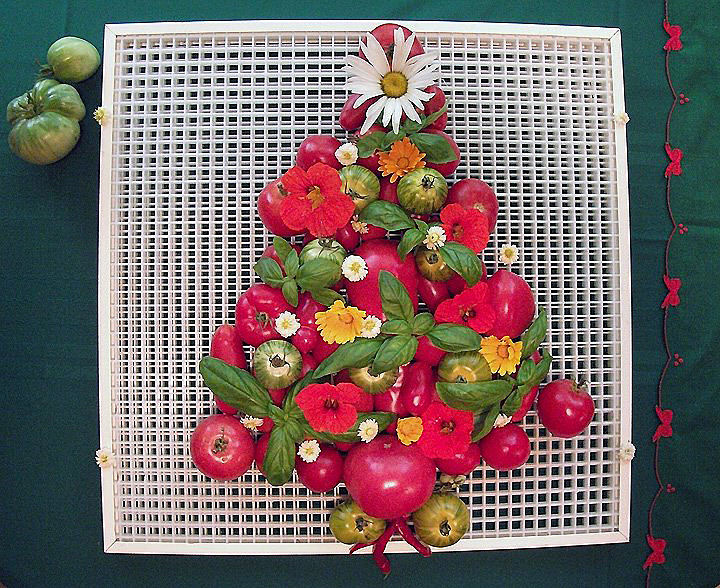 (Artwork by faithful commentor Marvel, who grew the raw materials, too!)
.
HONOLULU — A handful of kids calling to pinpoint Santa's progress on his Christmas Eve journey may have been surprised to hear Michelle Obama's voice on the other end of the line.

The first lady is vacationing with President Barack Obama and their daughters in Hawaii, but spent about a half-hour Tuesday manning the phones for the North American Aerospace Defense Command. The agency's NORAD Tracks Santa program takes calls each Christmas from children wanting to ensure their presents are on track for timely delivery…
Also, too bad for Megyn Kelly — meet Pancho Claus!
HOUSTON — He usually has black hair and a black beard, sometimes just a mustache. Like Santa, he wears a hat — though often it's a sombrero. He dons a serape or a poncho and, in one case, a red and black zoot suit. And he makes his grand entrance on lowriders or Harleys or led by a pack of burros instead of eight reindeer….

Born from the Chicano civil rights movement, Pancho Claus is a mostly Texas thing, historians say, though there may be one somewhere in California. Lorenzo Cano, a Mexican-American studies scholar at the University of Houston, says Pancho was apparently conceived north of the border as Mexican-Americans looked to "build a place and a space for themselves" in the 1970s. His rise coincided with a growing interest in Mexican art, Cinco de Mayo, Mexican Independence Day and other cultural events.

Now, Pancho is an adored Christmas fixture in many Texas cities…