I know you all are sick and tired of Steve pics and stories, but I am telling you, this cat just grows in character by day. It's quite hilarious how captivating this breed is. At any rate, a nice glamour shot of my main man with his glamorous mane (which is also growing day by day, still) and his white Tunch spot on full display: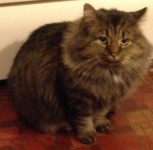 I also think I am going the full Hemingway and declaring I will only rescue polydactyl cats from now on. I mean, look at these things: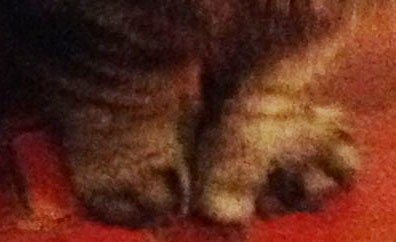 When he walks into a room, with those larger than life mitts moseying on in combined with the Maine Coon lope, which really looks a lot like a German Shephard's walk, it's imposing. Everyone who has met him first says "WOW, that's a cat!" and then after a little bit says "Ok, I get it now. I thought Steve was a stupid name, but he's Steve."
I leave you with this: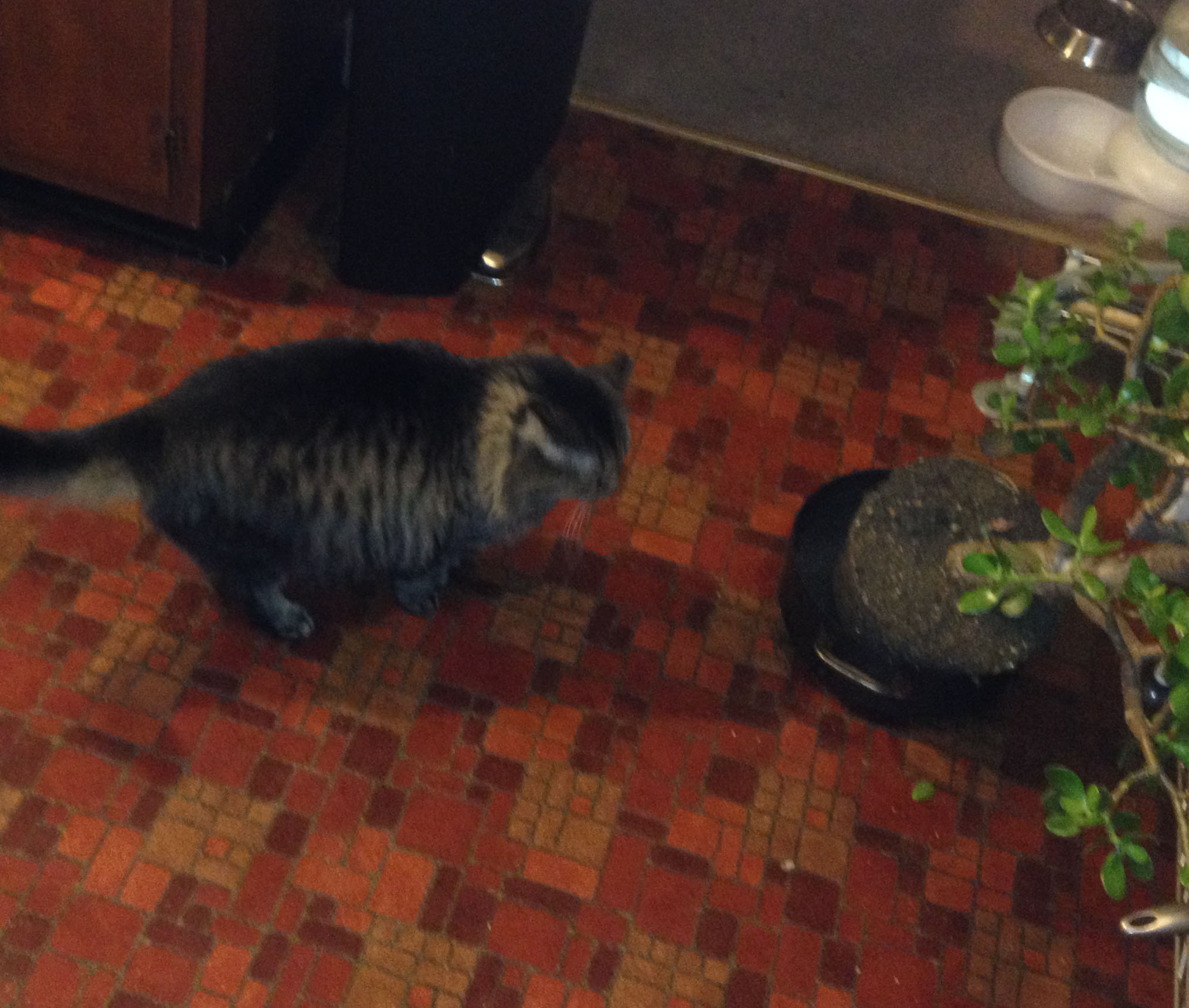 What's that, you ask? Why yes, it is my jade plant in a dutch oven next to Steve. And yes, I know it is a shitty picture, but I just wanted to get Steve next to his victim. Sir Spazzalot got the zooms the other day, roared into the living room and crashed into the speaker, knocking the jade plant and my favorite pot in the world onto the floor, where the pot shattered. It was a one of a kind Laura W. creation, and it makes me sick to my stomache.
At any rate, Merry Christmas, and I'll see you all tomorrow afternoon sometime. If you have any pictures of your pets destroying Christmas stuff, send them to me. That could be a fun thread.