Currently (wo)manning the smoker, watching Arizona kick the crap outta BC and waiting for the mister to get home to watch the games with me. As a job creator (I created MINE, anyway), I generously gave myself the day off, with copious reminders to myself to relax and have fun on the last day of 2013.
Here are my bowl game picks from the other day, updated to indicate where I got it wrong: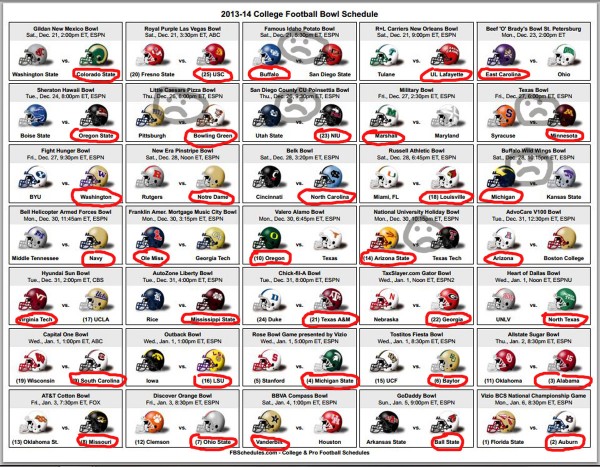 There are professional prognosticators who are doing much worse! Looking forward to Dawgs vs. Huskers tomorrow (Go Dawgs!) and Cocks vs. Badgers (Go Cocks!). We will also be watching Iowa vs. LSU with interest (Geaux Tigers!) tomorrow.
Which games will you be watching? Who are you rooting for and why?
Feel free to discuss topics other than football if you'd like — such as New Year's traditions, cocktail recipes, food preparations, etc. My hubby's family has a tradition that you should hold money (silver coins) in your hand at midnight for a prosperous New Year.
I'd never heard of that until I fell in with them. Maybe it's an Eastern European thing? Anyway, I'm thinking it'll kick in any time now…