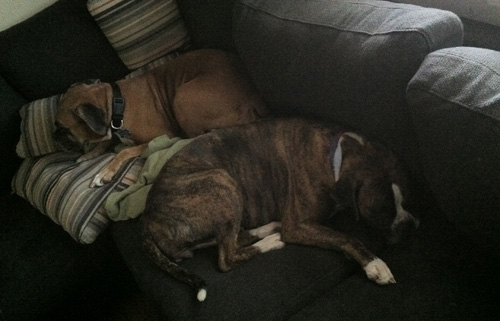 If it seems like my boxer dogs are always pictured snoozing on the sofa, that's because they spend 80% or so of their lives lolling on the couch. Lucky bastids!
It's chilly here — for here — but not anything like the blizzard-blasted hellscape many of y'all are contending with at the moment, so I won't even mention temperatures. It's cold enough for the dogs to attempt to build a pillow-and-blanket fort. It's cold enough for the hens to strut around with their feathers puffed out for warmth. It's cold enough to keep me indoors.
Please feel free to bitch about the weather or whatever else.