I know John already hit this story, .  (ETA this, in response to a complaint that there's a lot more wrong with Brooks et al. than my fixation on journalistic malpractice admits: The deep problems with David Brooks and Ruth Marcus and their takes on marijuana legalization lie with the actual policy — the racism built into drug prohibition in the US, the folly and cost of the drug war, the relative risks of cannibis vs. such legal drugs as tobacco and the demon rum and all that.  David Weigel nailed both Marcus and Brooks for many of those stupidities yesterday, and there's plenty more good work showing just how awful was the work issuing from these supposed paladins of public intellection.  I've got another axe to grind, perhaps just a hatchet, though, and it doesn't seem to have been given much internet notice, so I'm back on my David Brooks is Always Wrong™ beat.But there's another angle here on Brooks' column that the generally great internet response didn't hit, so I'm back on my David Brooks is Always Wrong™ beat.
I have to admit, what first got me going on this one was Brooks relentless self-righteous self-congratulation — to wit:
We graduated to more satisfying pleasures. The deeper sources of happiness usually involve a state of going somewhere, becoming better at something, learning more about something, overcoming difficulty and experiencing a sense of satisfaction and accomplishment.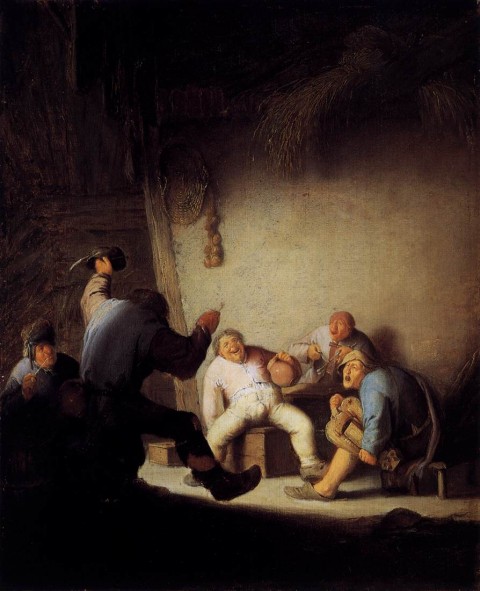 I don't have much to say there — others said it better* — and anyway, I couldn't get much past thoughts of Brooks engaged in anatomically improbable auto-erotica, possibly involving oxidized farm implements.
Worse, to me anyway, was how swiftly this "moderate" least-government possible type went  for the jackboots.  He wrote about folks' "deep center" and the moral decay that comes when we fail to do the right thing, like continuing to criminalize America's favorite weed.  To Brooks, what's wanted is
…government [that] subtly encourages the highest pleasures, like enjoying the arts or being in nature, and discourages lesser pleasures, like being stoned.
So much fail in so little space. You could fisk this almost word by word for the craptastic silliness on display.
I could go on.  As Weigel and many others pointed out, favoring prohibition is fundamentally racist; as Maia Szalavitz writes at Time.com, Marcus and Brooks are deeply, profoundly ignorant of basic science of marijuana use and its impacts.
Shooting one's mouth off in the absence of any real understanding of a subject is the mark of the pundits that dominate so much of Washington discourse.  It's a profound sin to me, a betrayal of the central obligation of any journalist: to get it right for their readers — where right doesn't simply mean avoiding trivial errors of fact, but distortions of the frame of the story that leaves "accurate" quanta of knowledge utterly misrepresented.  Unfortunately, there's no real penalty in modern elite journalism for simple deception, as long as Politifact doesn't actually find out that you weigh less than a duck.
But Brooks did cross another journalistic line in this column.  In one six word phrase Brooks goes all Reefer Madness on his readers, emphasizing the damnable fury of ol' Mary Jane.  He writes  in a list of the bad things about marijuana "that it is addictive in about one in six teenagers"…
That's the complete quote, by the way.  I'm not leaving out any modifiers or expanded context.
And here's the thing:  its simply wrong — and should have been obviously so.
I think I know where Brooks got his 1/6 figure.  One quick bit  of Googling led me to this summary from the National Institute on Drug Abuse.  It states:
It is estimated that 9 percent of people who use marijuana will become dependent on it. The number goes up to about 1 in 6 in those who start using young (in their teens)…
Already, you can see the error.  Brooks says marijuana is addictive for 1/6 teenagers, full stop.  Not so: it's only 1/6 of those who use the stuff.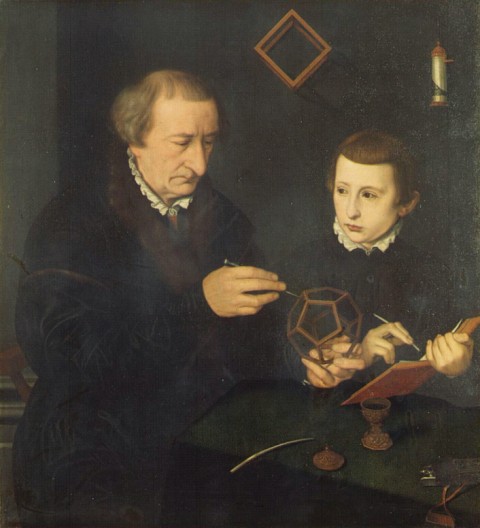 Go one step deeper into the literature.  In the underlying paper [PDF/paywall] to which the NIDA document refers, it turns out
The lifetime risk of dependence in cannabis users has been estimated at about 9% rising to one in six in those who initiate use in adolescence.
Same problem: the risk of dependence is only for those who use.
Note one complication:  there's an issue with what it means to use here.  Daily? Weekly? Annually? This paper implies that the term refers to at least a weekly date with Mssrs. Zig and Zag, but the underlying source for the figure on adolescent dependence is a book to which I don't have ready access.  So take that as a bit of unfinished business.
In case a little more context might help, one more turn to the internet turns up the invaluable Monitoring the Future folks, who provide a wealth of data about what Kidz Theze Dayz are really thinking and doing.  (Thanks again to Maia Szalavitz for help getting to the right sources for this post.)There you find that regular (daily) teenage marijuana use (PDF) runs about 1% for 8th graders, and rises to about 7% for high school seniors.  Loosening the definition of user to all those who blow a little dope once a year, (PDF) you get the scarier numbers — about 17% for the younger cohort and close to 40 % of twelfth graders.  Those numbers still don't get you close to any reasonable interpretation of Brooks' throwaway remark.
This isn't rocket science.  Rather, we're talking journalism 101.   That line should have tickled any experienced newshound's bullshit detector.   If you read Brooks as claiming that one in six teenagers will be addicted then you run up against the actual lifetime risk for marijuana dependence, which, depending on the study, runs between 4 and 8 % of the population.  You just can't get from here to there.
And if you read him as saying that there's some independent measure that whether or not they actually smoke, still, if they did, one in six kids would be unable to control their ganja jones, you have to ask, how could you know that?  What possible experiment could show how many of the majority of teenagers who do not use marijuana even once a year would nonetheless be utterly unable to control their urges after that irreversible first toke?  It's just nonsense…
…which makes me wonder, first does no one edit the Op-Ed. pages anymore?  Even if Brooks can't or won't do the work needed to deliver a minimally competently reported piece, someone else had to have read it before it hit print.  If I were the boss of the Times, I'd be asking who missed what and why.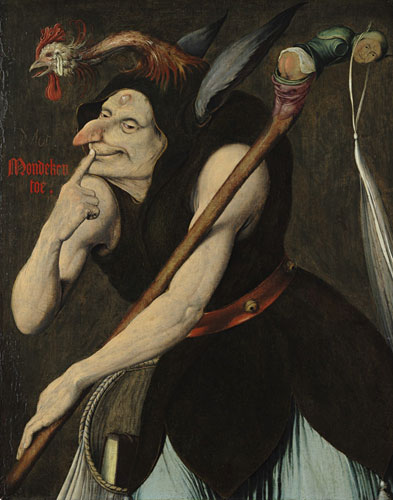 The thing is, Brooks commits sins like this all the time, but usually disguises them better.  Here he just flat out blew it, which makes it easy to say that this is the kind of crap journalism a place like The New York Times simply shouldn't allow to reach the outside world.  But don't mistake this as an aberration; this is how Our David rolls.  The wonder is that the Times seems willing to trade little bits of its credibility with each new BoBo-ism for the clicks and visibility that the mysteriously but undeniably influential Brooks delivers.
Sad…and in the long run a bad bargain for the Grey Lady, if you ask me, which they didn't — and won't.
*Weigel really did nail it, but for sheer awesomeness, no one did better than Gary Greenberg, whose remembrance of bonging with Bobo had a lot of folks fooled earlier in the day.  Check this out:
…let's just say that when Dave wrote this morning that in a healthy society "government subtly encourages the highest pleasures" I remembered a time we were parked out at French Creek and he stood up on top of the Vista Cruiser and gave a speech to us about what Jefferson really meant by the "pursuit of happiness," and how a government should uphold our right to get as high as possible, and how George Washington grew pot and old Edmund Burke must have smoked it, and I wondered if Dave was sending his old posse a secret message.
Read the whole thing. Really. Just great stuff.  (Also — what's great is the list of folks who believed Greenberg's piece was true.  Andrew Sullivan, for one (appending a correction to his post after a bit) but my favorite reaction came from Tim Carney, who snapped at  those ridiculing the gullible, tweeting, "That's about a dozen good journalist friends of mine you're talking about."
'Bout sums up the state of the too much of the media, wouldn't you say?
Images:  Adriaen van Ostade, Peasants Drinking and Making Music in a Barn, c. 1635.
Nicolaes Neufchatel,  Portrait of Nurenburg Schoolmaster Johann Neudörffer and a student, 1561.
Quentin Massys, An Allegory of Folly, early 16th century.