Living in Florida has its downsides, like giant snakes, mammoth cockroaches and mandatory gun ownership for squirrely girlfriend-abusing-senseless-murder acquittees. But there are good things about it too, like a high of 72 F today and the ubiquity of cheap Caribbean takeout joints, like the one that made my lunch (and snack, and dinner) pictured below: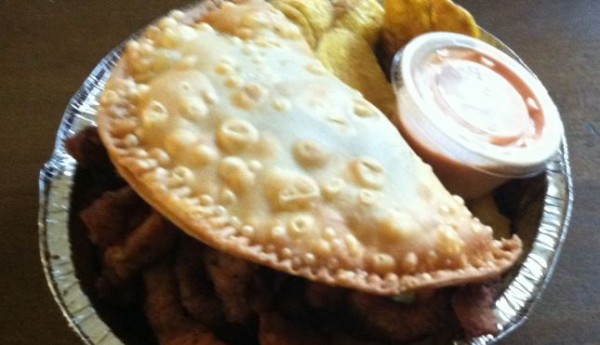 What's your favorite ethnic or otherwise exotic food? Is it available where you live, or do you have to make it yourself or beg others to make it for you?
One of my aunties is Cuban-American, and after building trust with her mother for a decade or so (via flattery and hours of voluntary kitchen labor around holiday times), I finally gained access to some of Abuela's favorite recipes. It was SO worth it!
Please feel free to discuss whatever.