It's like they want to euthanize this poor guy: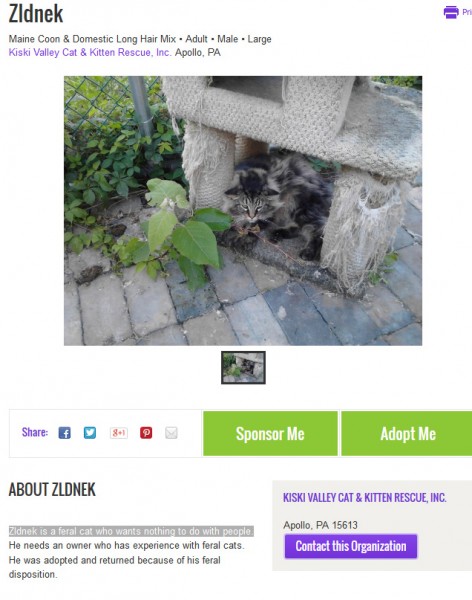 There was no fucking effort in that at all. There is a ton of farmland around Apollo, Pa. How about this:
"Rugged mouser looking for barn work. Capable of taking care of self with minimal food and attention, and a rugged Maine Coon who can handle inclement weather."
Not to mention, you can rehabilitate some ferals.
BTW- I may need an intervention. I only found that bio because I was searching petfinder for Maine Coons in the region.