(Reuters) – President Barack Obama invited German Chancellor Angela Merkel to visit Washington this year, the White House said on Wednesday in a brief statement about a phone conversation between the two leaders.

The visit would give Obama a chance to make amends after revelations that the U.S. National Security Agency had been monitoring Merkel's cellphone.
Here's how it went down: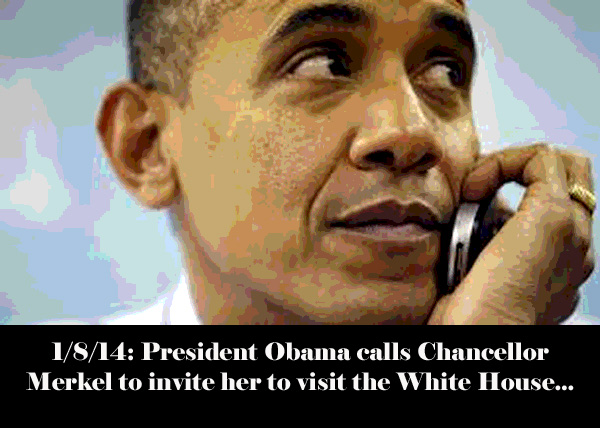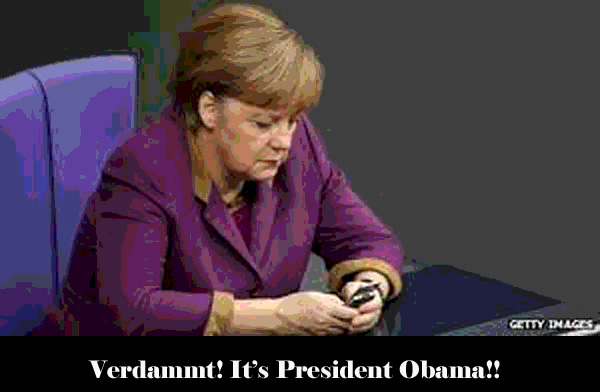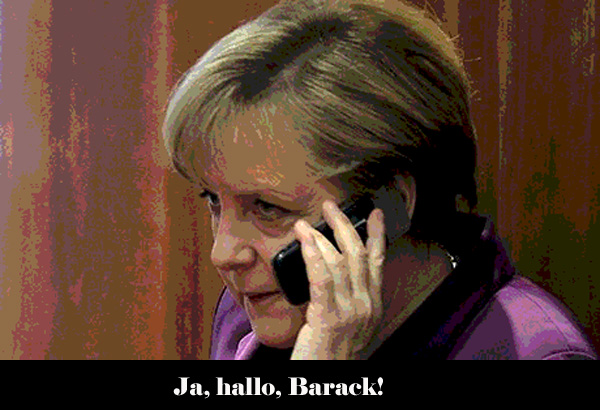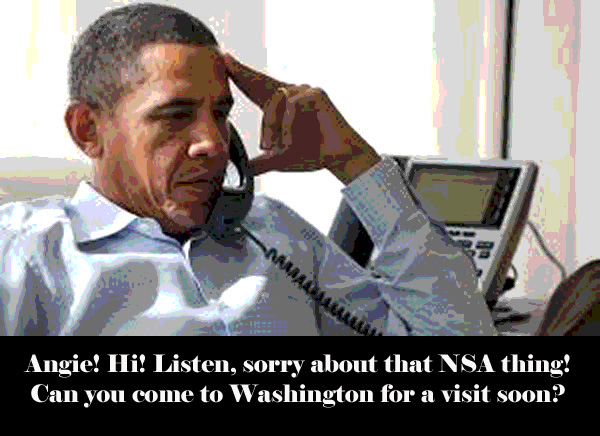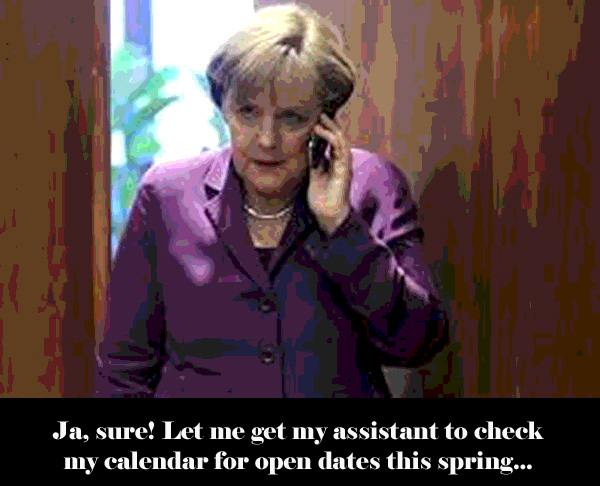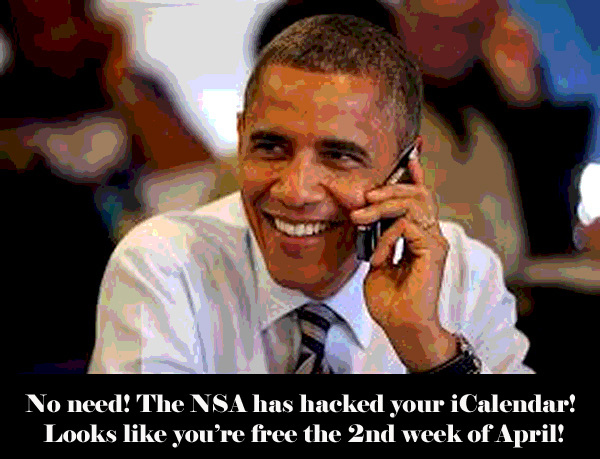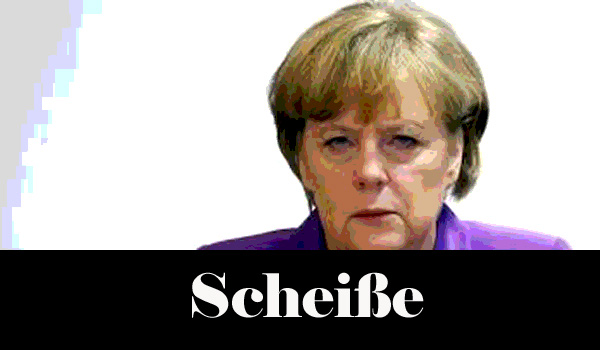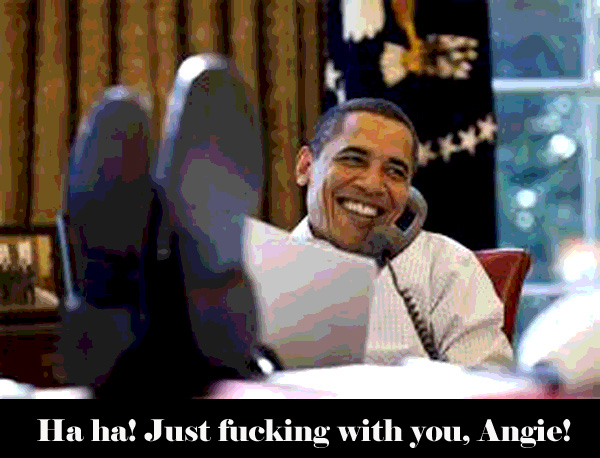 Well, maybe that's how it went. The end.