Ignore the meatsack in the upper quadrant and focus on the SQUEEEE in the center part of the image: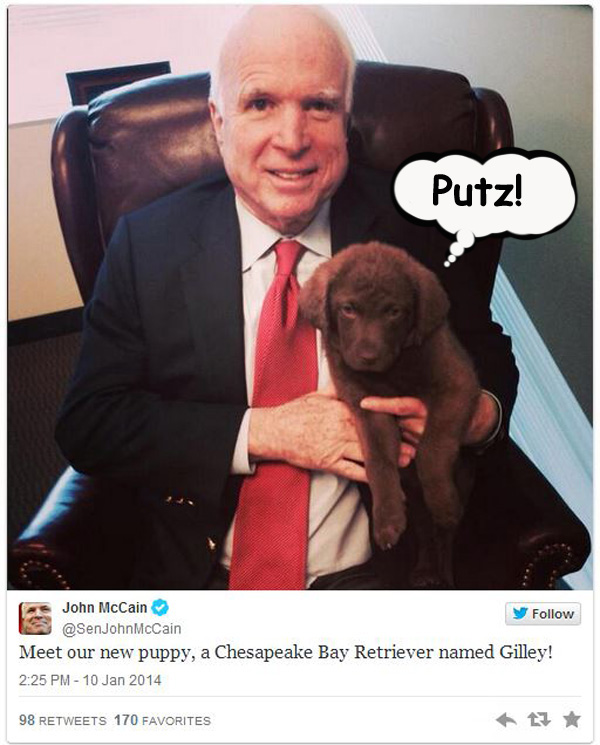 Awwww. It looks pretty downcast for a frolicsome pup, but I'm sure it harbors no ill will toward the self-important baboon who has it in his clutches, despite the editorial comment I attributed to it. That's the great thing about dogs: They love us far more than we could ever deserve.
Please feel free to discuss whatever.