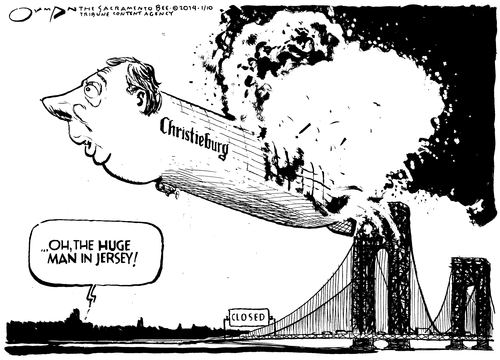 .
Bridgeghazi has been a real gift to political cartoonists — there's just soooo many cultural references to milk. Of course, as Martin Longman reminds us in Washington Monthly, when it comes to Chris Christie, WYSIWYG has always been the best guideline:
The dismissal of U.S. attorneys controversy of 2007 has been largely forgotten, but it was a very big deal at the time… It was a total disaster for the Bush administration that was the natural result of a conspiracy to deliberately politicize the Justice Department. The U.S. Attorneys who were fired were fired for insufficient partisan zeal. In some cases, they refused to open meritless voter fraud cases. In other cases, they wouldn't open meritless investigations on Democratic politicians. In still other cases, they were actually investigating lawbreaking by Republicans.

So, one of the takeaways from the scandal was that the U.S. Attorneys who weren't dismissed were incredibly suspect. The attorneys who were found acceptable to the Bush administration were the ones who would launch phony investigations against innocent people and who would cover up criminal activity if is was carried out by Bush's allies. Chris Christie was a U.S. Attorney who passed that test. He was considered sufficiently corrupt (or corruptible) to remain a U.S. Attorney in Alberto Gonzales's (and Karl Rove's) Justice Department…
***********
Apart from waiting for the next shoe to drop, what's on the agenda today?
.

(Drew Sheneman via GoComics.com)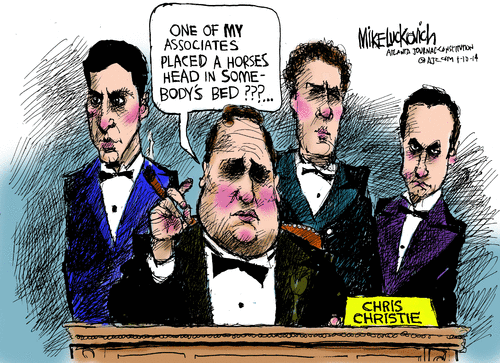 (Mike Luckovich via GoComics.com)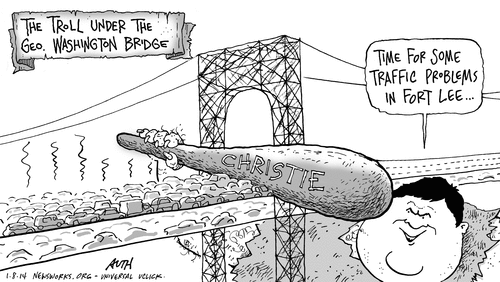 (Tony Auth via GoComics.com)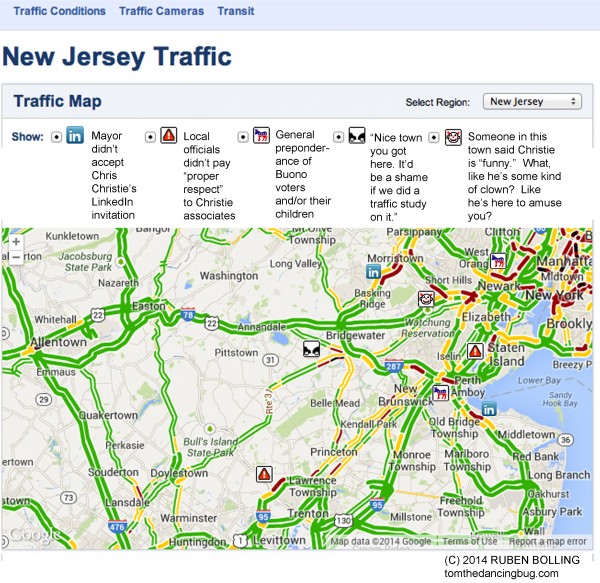 (Ruben Bolling via GoComics.com)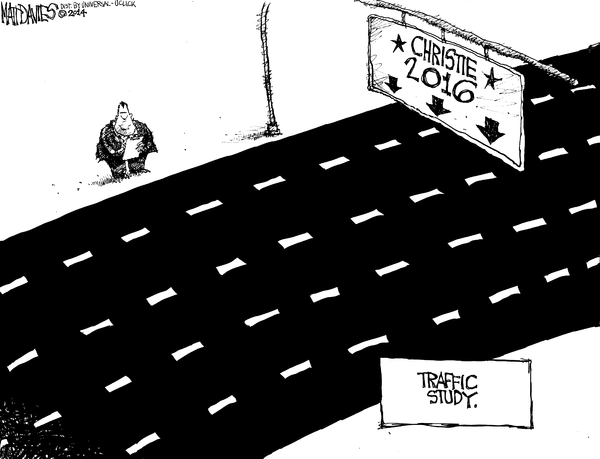 (Matt Davies via GoComics.com)