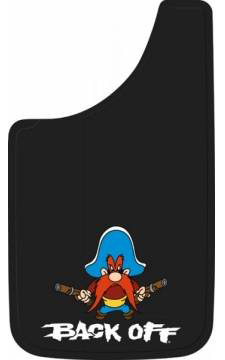 In the wake of the recent theater shooting, The Tampa Tribune contacted a team of psychiatrists to speculate on why "senseless shootings, escalating from minor disputes, are becoming an all-too familiar pattern." Here are some theories offered by the experts:
Reeves [the theater shooter] showed signs of a personality disorder called extreme narcissistic injury…such a disorder, when combined with Reeves' police background, could be a deadly combination.
But isn't there something else that might have contributed to the tragedy…the ubiquity of something metal that goes "bang" and the loosening of restrictions on the use of deadly force? Nope; it must be the shooter's age:
Reeves' age, 71, could have been a contributing factor. As people get older, their brain's prefrontal cortex suffers some degeneration. Among other things, this brain region is responsible for regulating behavior and suppressing emotional or sexual urges.
That accounts for the retiree crime wave that has the Youngs sheltering in place while graying hordes rape and pillage. Or not:
Society… seeks instant gratification. With smartphones and apps that effortlessly secure reservations at restaurants or seats at a concert, the world seems to be at our fingertips. When it isn't, people sometimes react badly.
Yeah, that's why I killed those dragging-ass varmints in the Piggly-Wiggly checkout line this morning; I completed my online banking in seconds flat, but those motherfuckers were STILL bitching about Obamacare, so BOOM.
Here's an alternate theory: People were dumb hotheads even before the NRA rammed the Stand Your Ground law down the state's muzzle. But since the state jettisoned the "duty to retreat" principle in favor of the Yosemite Sam mud flap, people are ending up dead over texting, popcorn, Skittles and walking while black, among other sinister activities.
The good news is, we don't have to cure personality disorders, dementia, paranoia or impatience to address this sorry state of affairs: We just have to reassert the principle that saving lives and preventing harm is our highest priority, not affirming everyone's right to be a badass.
Such a move won't stop crime or eliminate idiotic aggression in public spaces, but it will signal to the citizens of the state that it's no longer open season.