The delightful bspencer at Lawyers, Guns & Money: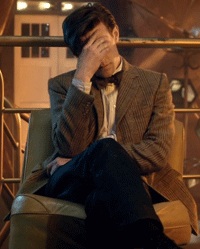 This is what happens when you have a tiger by the tail, but you made the tiger. And you made it out of poop-flinging piranhas. How do piranhas fling poop? I don't know. I'm not the one who Dr. Frankenmcardled the piranhatiger. Please quit asking me stupid questions.

What I'm saying is that Megan McArdle gets the commentariat she deserves, the one she created.
… and the wonderful Thers at Whiskey Fire, with a more in depth mcarglebargling:
Megan McArdle —

Yeah, I know, it's probably pointless, but what the hey.

Megan McArdle delivers herself of a 59,000-word blog post (give or take) wherein she McSplains that while sexism exists, nobody, especially girls, should ever ever ever call anyone a sexist, no matter how sexist their behavior, because that is like shooting them with a gun, a gun that might cause hurt feelings. (Literal guns of course are harmless and everyone should have like nine of them, to go with their artisinal Moroccan fig-basters and stainless steel Syosset heritage goose denipplers.)