No fun if you have to get to work through certain swathe of London, but this item certainly satisfied the quota for my nightly weird:
London's Victoria tube line is currently suspended after an engineering team flooded a control room with fast-setting concrete.
That would be a problem.  Photos at the link.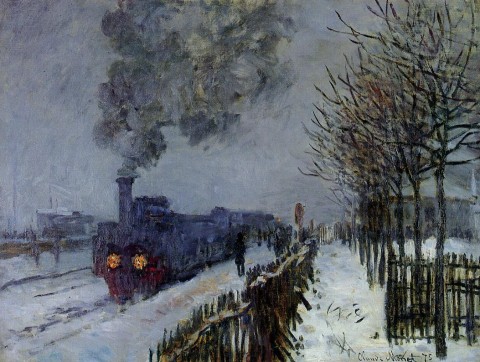 I suppose this is as good an excuse as any of us need for an open thread.
Image: Claude Monet, Train in the Snow, 1875