Here is the Godson and namesake Cole posing: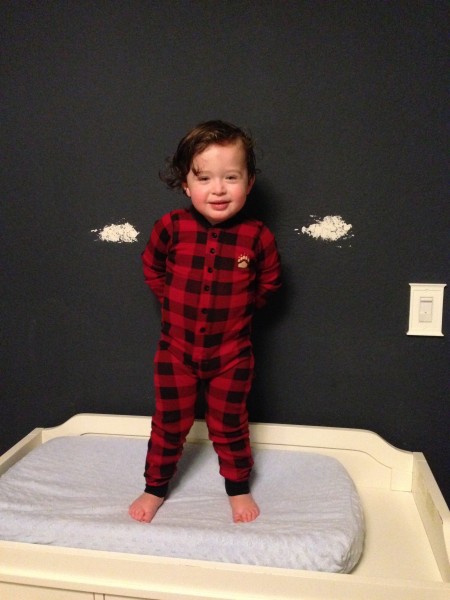 He is a spitting image of his mother and right now seems to have inherited my melon sized head through osmosis. I'll never forget them having to special order my hats in basic training because my head was so big (even at 175 lbs I was rocking a 7 7/8's). My Drill Sergeant was named Shirley Mason, and he was a light skinned black guy who was about 5'8″ but seemed to be ten foot tall, and he had reddish hair, freckles, and a hairlip, so every time he yelled at us it sounded like "You privateth ith all fucked up." At any rate, one day in formation while we were all standing at attention and going through inspection, he was standing behind me and shouted out "Private Cole, your head ith tho big if you wath a cowboy you'd need a twelve gallon hat." We all got hysterical and broke formation and had to do pushups until Drill Sergeant Mason's arms were tired.
I digress.
Here is Steve from earlier, posing as I walked into the room, showing off his prodigious digits: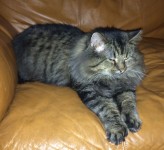 While I was taking his picture, all I could think of was this:
What are you all up to tonight? And don't forget to buy your calendar. Click to the left on the Balloon Juice store, yo!
Also, Prodigious Digits would be a great band name.