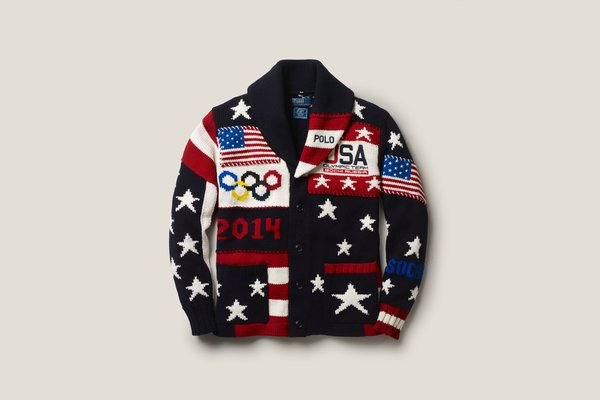 The *official* Team USA commemorative cardigan, for the opening ceremonies. Hand to goddess, my first thought was, "Fear not, tovarich! No possibly-homosexual-propaganda-friendly professional fashion designer came anywhere NEAR these fine athletic supporter garments!"
Via Maggie Lange at NYMag, who adds:
… It's a hullabaloo of knitwear perfect for inaugurating your first annual Olympic-themed ugly sweater party! USA Today reports that you can purchase this cardigan (of which there are only 324 available) for $595…
This evening's tv newscasts said that the athletes and visitors 'had been warned' against wearing 'distinctively American items of apparel' outside of the sealed security ring. I'd say someone should warn the Norwegian curling team…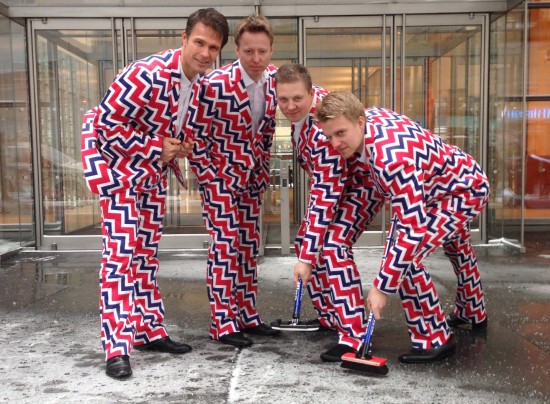 … except those guys only intend to wear those pants on the ice. As a (deliberate) joke. A 100% Made-in-America joke, according to the Washington Post — just like Ralph Lauren's self-promoting cardis.