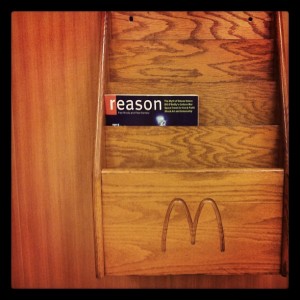 The discussion of "rescheduling" marijuana is confused because most of the people engaged in it don't know how the law works.

Jacob Sullum, always willing to let his ignorance be the measure of other people's knowledge, utterly unwilling to let mere facts get in the way of libertarian ideology, and eager to please his paymasters by slagging a Democratic President, illustrates my point in his response to the latest CNN Obama interview.
That second paragraph pretty much sums up the entire raison d'être For Reason Magazine.