Here's Eric Holder on the systematic elimination of political rights from millions of Americans:
"It is unwise, it is unjust, and it is not in keeping with our democratic values." [Via TPM]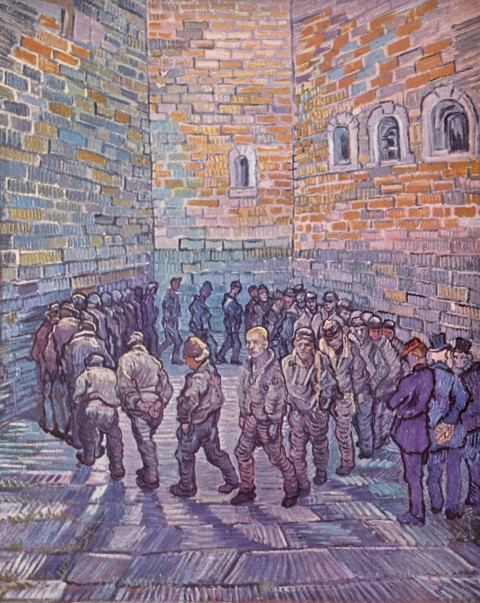 And just who might be disproportionately represented among those barred from giving their consent to their governing?
African-Americans represent more than a third of the estimated 5.8 million people who are prohibited from voting, according to the Sentencing Project, a research group that favors more liberal sentencing policies. And in Florida, Kentucky, and Virginia, more than one in five African-Americans has lost the right to vote. [link in the original]
And the last question in this mockery of a catechism, what lies behind the desperate push to of keep ex-cons from resuming full participation in our polity? The question answers itself:
Studies show that felons who have been denied the right to vote are far more likely to vote for Democrats than Republicans. In 2002, scholars at the University of Minnesota and Northwestern University concluded that the 2000 presidential election "would almost certainly have been reversed" had felons been allowed to vote. [link in the original]

In Florida, the state that tipped that election, 10 percent of the population is ineligible to vote because of the ban on felons at the polls, Mr. Holder said.
Denying those who've completed the sentences the law requires for their acts the right to vote is nothing new.  It's just the latest in a guerrilla campaign running more than a century now, one aimed at reversing the results of the shooting war that only nominally ended in 1865.  Bad enough that African Americans could no longer be bought and sold, but heaven forfend that they actually exercise the essential rights of any citizen.  Or, as Holder put it in terms suited to the meanest understanding:
"Although well over a century has passed since post-Reconstruction states used these measures to strip African-Americans of their most fundamental rights, the impact of felony disenfranchisement on modern communities of color remains both disproportionate and unacceptable" he said….
The sad truth is that Holder and the Department of Justice can't do much here.  States retain the right to set election law, and, as the Times noted,
The question of how people vote is contentious, particularly since the Supreme Court struck down part of the Voting Rights Act last year. That decision allowed states to pass voting laws that would otherwise have needed federal approval.
But still, good on him for getting this out there, and in the terms he used.  Racism isn't a residue of times gone by, eroding with each passing year.  It's not a state of mind, something that is or isn't in someone's heart.  It inheres in the actual decisions made, consequences sought and embraced, that result in harm done to specific individuals and groups.  It lies at the heart of the choices being made right now, overwhelming by one political party, the GOP, as it attempts to return to the pinnacle of power.
Holder's making that clear in surprisingly  (to me) uncompromising language.  Good.  This is how both Overton Windows and, over waaaaay too much time, actual policy shifts.
Image: Vincent van Gogh, Prisoners Exercising, 1890. (Yeah. I've used this one before. You gotta problem with that?)