As if there was anymore evidence needed, all cats love boxes: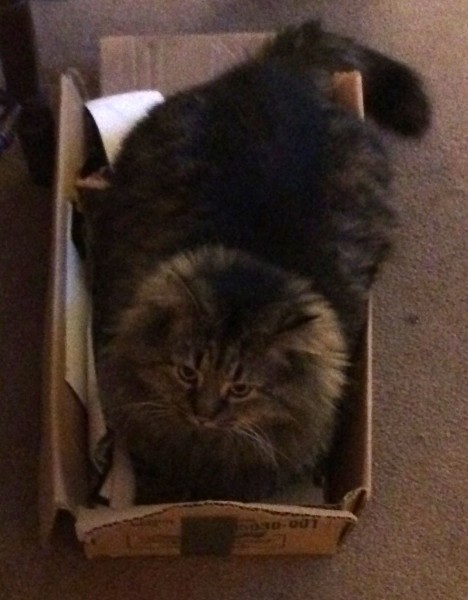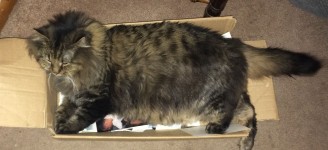 That's actual my "photo album" he is in, and I brought it up from the basement so Shawn and I could laugh at old stuff. Clearly, right now, it is a pretty solid bed.
Dad seems to be doing well, and there is, as of yet, no sign of a heart attack, but I hope he is kept over night just in case.
*** Update ***
Mom is on her way home, and dad is fine with no signs of cardiac issues. I know he is fine, because I told him everyone on the website wish him well, and his only response was "Will you stop using that damned wbsite as your diary?" He's gonna be fine.