To paraphrase how my co-religionists limn the Reconstructionist movement*….
…There is no god, and Darwin is his prophet:
A Michigan man fatally shot himself in the head while he was teaching his girlfriend gun safety, according to The Detroit Free Press.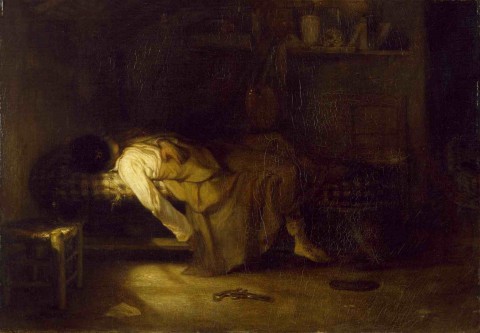 Police said that the man, whose name was not released, had been trying to show his girlfriend gun safety with three pistols. He put the first two guns to his head and pulled the trigger. When the man pulled the trigger on the third pistol the gun went off.
In the least surprising contextual note in the history of stupidity,
The man's girlfriend said he had been drinking throughout the day while he was showing her the guns. (Via TPM)
I don't want to make light of the core of the story: someone's son, lover, sibling — perhaps — and friend is dead before his time and for even less reason than usual.  My sympathy to all those burdened by this loss.
The only point I'll draw from this stranger's death is that guns are designed to deliver deadly force and they do.  Most folks have been known to such back one too many cold ones at least occasionally.  And that is one of the reasons why even the most responsible gun owners are so until they're not…
…at which point, someone dies.
*The actual line goes, "There is no God and Mordecai Kaplan is his prophet," but you kinda had to be there.
Image: Alexandre-Gabriel Decamps, The Suicide, c. 1836.