Chuck Hagel wants to shrink the military down to something more reasonable. Sure, count me as a supporter. Fewer troops and a leaner procurement surely means we will take a second look at the F-35 program, that white elephant do-everything wunderplane that never worked and even in the best of cases does no single thing very well.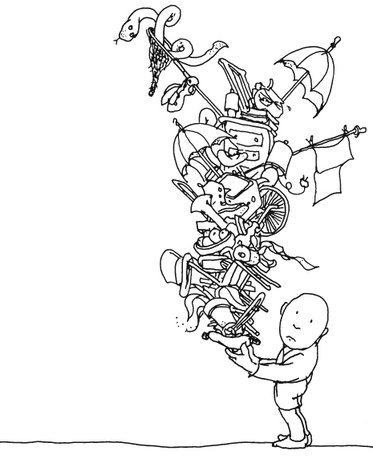 You could compare the F-35 to other snakebit programs like the Osprey, but I think that would be grossly unfair to the Osprey. A VTOL-plane converting transport is good idea that took some major engineering to get right. The F-35 as conceived cannot possibly work. The plane is a soup with too many cooks. The Navy for example wants some sort of Harrier/A-10 hybrid that they can move around on helicopter carriers and offer close air support. That is a good plan. Sometimes you can bomb the other guy into submission, but usually not. In fact so far as I know Slobadan Milosevic was the only one. The rest of the time we need to put boots and tracked vehicles on unfriendly ground.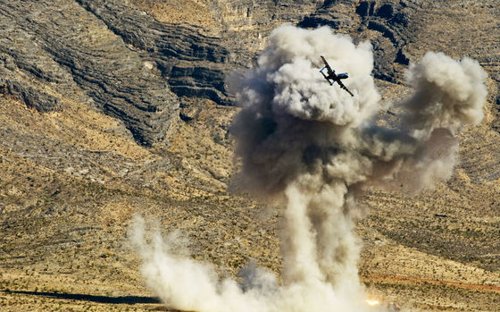 It should go without saying that those guys really need air cover, and by air cover I mean someone flying low and slow enough to distinguish friendly boots from hostiles. In a chaotic engagement you simply cannot do that from ten thousand feet. You need to get down where the other guys can hit your plane with a sidearm and wound the pilot's feelings with a vulgar gesture.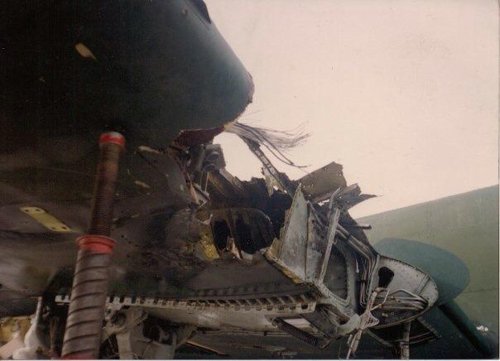 This A-10 flew home and landed. So did the one below.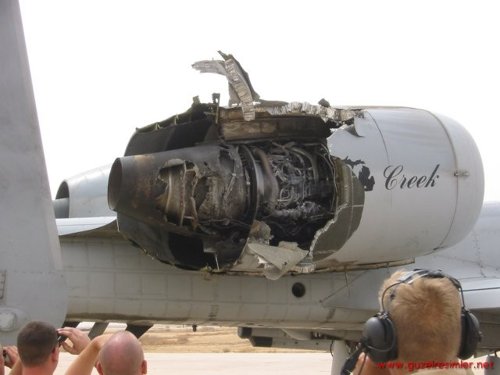 It is not that hard to hit an A-10 or any other aircraft flying close air support. Thus you want a plane that can take abuse and make it home. For example we tried using F-15's and F-16's to support troops in Afghanistan (I earlier said one or the other but of course we use both). These have good capabilities in theory but the Taliban kept shooting at their delicate skin even when we asked them not to. As a result we keep them up at an altitude where you need a good half mile between bad guys and good guys before it can reliably blow them up and not us.
Ever hear about an A-10 blowing up a wedding party? No. Moving on.
Just about anyone can hit an A-10 but it takes real commitment to kill one. Even when someone pulls it off they cost about $11 million to replace, so no biggie. Sitting in a titanium bathtub gives the pilot a great survivability rate, so you just fetch him or her back and put them in a new one.
Again, if the Navy (and presumably Army, though nobody asks them) wants a new plane to blow up grunts a la carte then bully for them. Problem is the Air Force and carrier jocks want something new for air-to-air combat and someone let them in the same room with the close air support guys. As you probably know a good air-to-air plane needs to be fast, ultra hi-tech, nimble and light. Good air air combat platforms like the F-22 tend to be the expensive prima donnas of our fleet, delicate and touchy but ideal when you need to get somewhere fast and kill your target over the horizon. While not the whole game stealth is a really f*cking big deal in modern air engagements*. Stealthy planes are the prima donnas of the prima donna world, needing eye-wateringly expensive skin treatments and body work and sometimes balking at work in adverse weather. Needless to say stealth is not so critical when you are moving a hundred fifty miles an hour and the other guys could hit you with a catapult.
It should go without saying that a plane designed to handle close air support will make a piss poor fifth generation fighter and vice versa, yet apparently it f*cking did.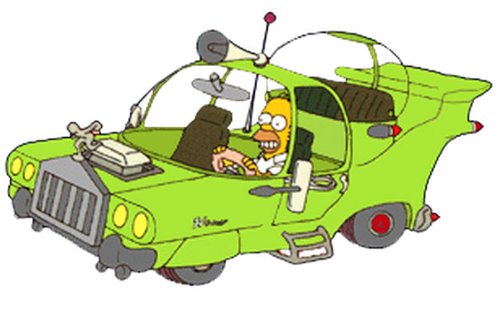 It should shock nobody that the F-35 project has hit an epic string of setbacks, delays, cost overruns, safety issues and failures to meet speficications (just google it search for it on Google. I have a day job). The simple explanation is that one airframe cannot meet the demands that its crazy quilt design committee asked of it. Yet the program will not die. One plane will cost about three hundred million dollars, about twice as much as an F-22 which does work and about thirty times the price of an A-10. The entire procurement division will have a stroke if anyone lets an F-35 below twenty thousand feet at Mach sixteen and yet those close air support design specs ensure that it cannot ever measure up to comparable (and much less expensive) planes like the MiG-35 Su-27 (brain fart) Flanker.
So the Hagel plan mothballs our A-10s and the F-35 project soldiers on. Imagine my excitement.
(*) Which remain largely theoretical, as modern powers do not fight each other. Nukes.
***Update***
From Robert Farley at LGM, a better informed read on the A-10 and close air support that somewhat agrees with my perspective. Yeah, drones might finally make the A-10 unnecessary. Eventually. In the meantime we agree that some brave soul needs to put a stake in the heart of the @!#&@*$ F-35.
***Update 2***
Via commenter RSR, a perspective from a Predator drone with a drinking problem.
[T]he world around us is changing, much like the world of Vito Corleone was changing. We don't just need raw hitting power; we need accurate hitting power paired with effective ISR. In the first Gulf War, a single F-117A could take out a target that would have required a fleet of World War II bombers to eliminate. While our need for CAS hasn't changed, our demand for ISR to go with it has skyrocketed. That is well worth trading some Cold War-era perks for vastly longer endurance, pinpoint surveillance, and a lighter logistical footprint.

Drones like me…we've got the ISR game sewn up. We're taking over logistical missions for remote combat outposts. Congress just approved expanding our usage back in CONUS. And as I watch the A-10 fly into the sunset, and the JSF continue to flounder, I know it to be true- I'm the Michael Corleone here. I didn't want to be the next Godfather of CAS, but I must. It's strictly business.