Steve is now fond of sitting on the highest peak of the cat tower and attacking the bird like toy on the string, which, as you can see is swinging from his latest assault.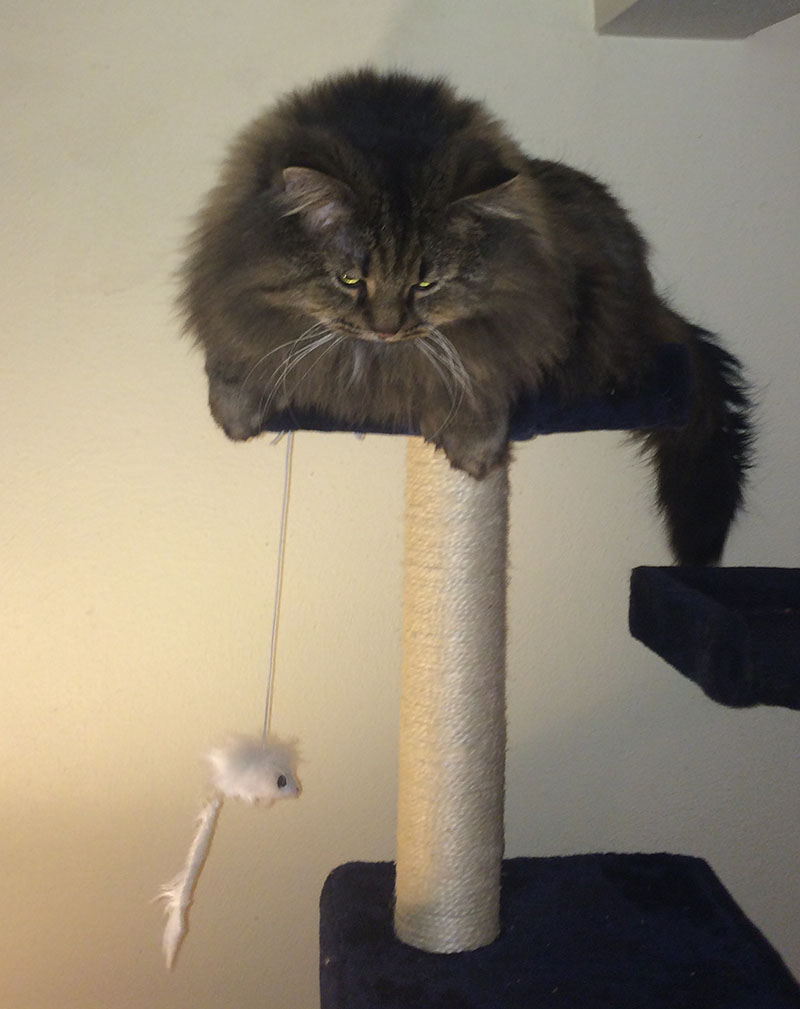 I attribute this new found interest in the fact that we have been feeding the birds every time it snows, and he has discovered that looking at them through the glass sliding doors meow-chirping is a solid way to spend the day.
It is so weird how both he and Tunch are magnificent beasts, yet in completely different ways. And if your cat does not weigh 16 lbs+, it's just a kitten. There. I said it.