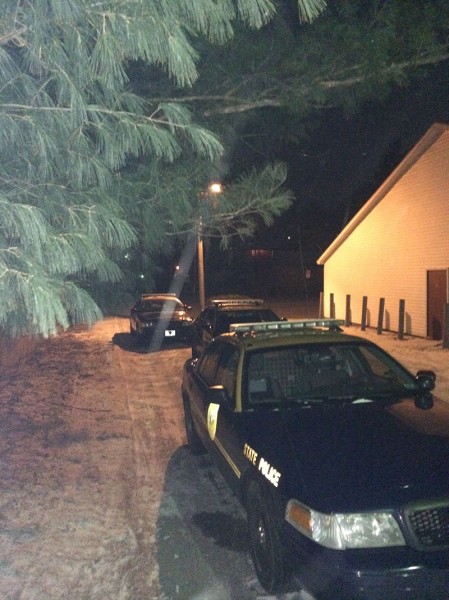 The only bar in town, which is right across the alley from me (those are my pine trees on the left- although in this town, basically everything is a block away or across the alley), got raided by the ABCC or ABCA or whatever we call the alcohol bureau these days. At any rate, it was wing night so there is no doubt they caught a ton of under-aged drinkers, so, yeehaw, State Police and the ABCC guys! Thanks for probably shutting down the only place in town to get a sandwich!
But what really bothers me is the fact that all they have done is condemned a couple kids to die every year if this bar shuts down. We are in the middle of nowhere, and these kids are not going to stop drinking. Our General Store, the only other business in town besides the bar and the Post Office, does not sell beer. Raise your hand if you think college kids are going to quit drinking.
Now we'll just get to spend a couple years putting tourniquets on kids legs as we wait for the jaws of life as we peel the survivors out of the car on their way home from Drover's or a bar in Wellsburg, Wheeling, Weirton, Pittsburgh, or Washington, PA.
You've done us all a solid, coppers.