You know, man, when I was a young man in high school, you believe it or not, being a conservative was kind of cool. You had Alex P. Keaton, P. J. O'Rourke, a young Dennis Miller, and even though they're all douchebags by contemporary standards, they had some kind of proto-hipster cred at the time. Part of it was that there was a stereotype that liberals were humorless. You know, how many feminists does it take to screw in a lightbulb, one and it's not funny…and all that.
Now all they've got is Scott Greenberg's striped shirt, Nick Gillepsie's "Cruising" jacket, Peter Suderman's deep thoughts about Gorillaz and Surfer Blood, and maybe a tieless David Gregory.
But don't think they won't keep trying. I've got my eye on this hip young gunslinger: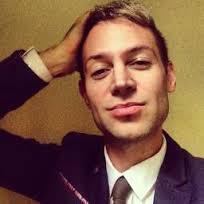 I urge you to think this way because I have watched the spiritualization of finance develop not only at the highest levels, where Bono dwells, but right in my own backyard. As my friend Sam Morris attested last month on my Free Radicals podcast, his Zen Warrior Training program was a hit this year at New York Life.

[….]

This tension between outcast and overlord is at the heart of our sweeping change into a tech-driven, spiritually infused economy. The fate of free enterprise—and freedom itself—hangs in the balance. Bono's new Republican fans glimpse one slice of the wisdom that will see us through this momentous transition.
Who's your favorite cool conservative?