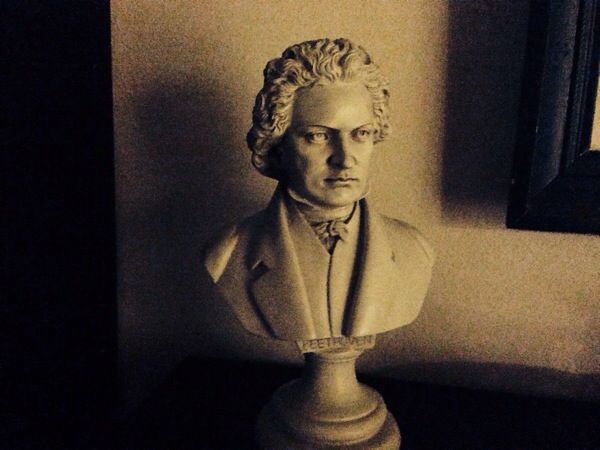 This bust of Beethoven glowers from atop my husband's piano. The mister is a seriously good pianist — used to make a living at it until he decided to get a day job because that's more conducive to family life.
The current Ludwig is actually a replacement that I purchased after our then-toddler daughter busted the original bust, which the mister had been performing before since his child prodigy days. Bet y'all never guessed I am married to Schroeder from Peanuts!
It's kind of a crappy day here — cloudy and drizzly, which I'm using as an excuse to delay walking my dogs. I don't have any big plans aside from procrastinating over some much-needed housework and watching the Gators play this evening.
What are you up to today? Do you have any musical talent?