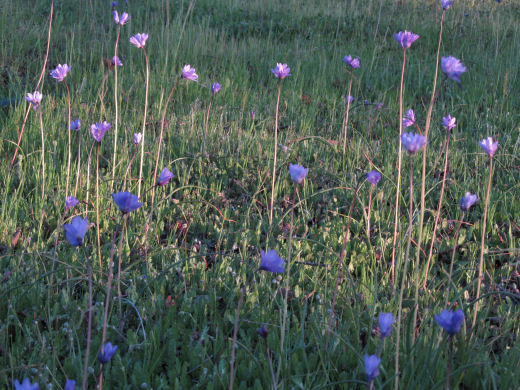 From commentor Scout211:
Wildflowers in our front yard at dusk. These are common in Calaveras County California (and most of the foothills of California) in Spring. The common name is Blue Dick. [insert off color joke here… ]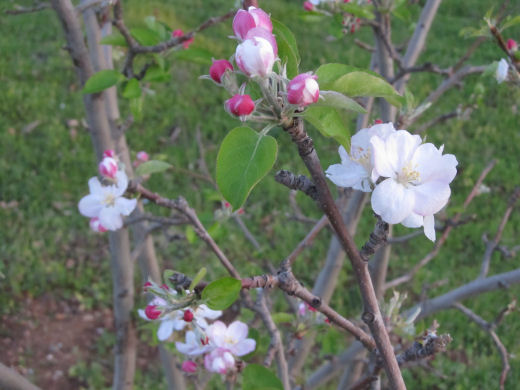 Apple blossoms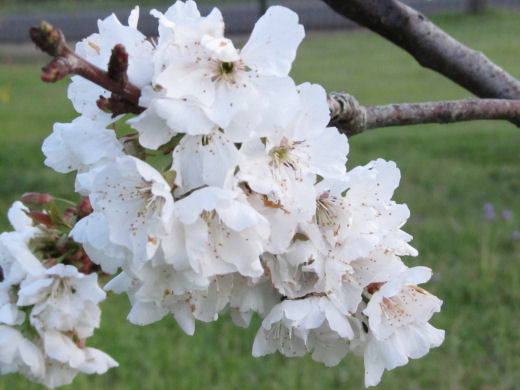 Cherry blossoms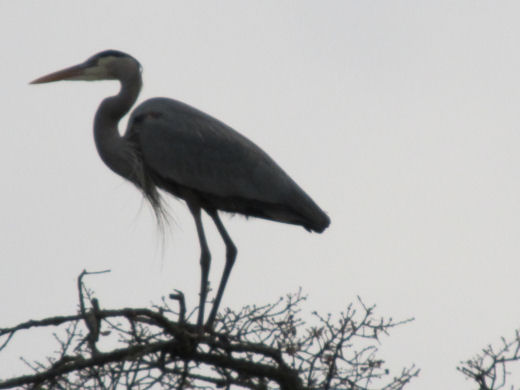 Since I usually add a pic of our local wildlife, this is a pic of our resident Great Blue Heron. It is a bit blurry but he is perched atop the tallest of our oak trees, which all are at least a century old.
***********************
Not much blossoming here north of Boston yet, not even the forsythia down the block, although the first of the rather frost-draggled daffodils closest to our south-facing, basement-window heatsink are finally in bud. It's a start. As promised, there will be a further special-edition Left Coast Garden Chat (should be) popping up some hours from now, courtesy Mary G & Higgs Bosun's Mate.
What's going on in your gardens this week?