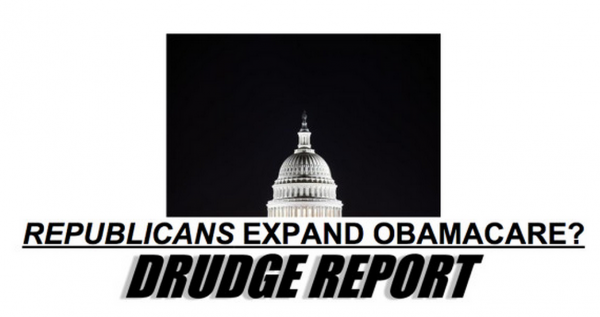 Full story here, but the gist of it is that the Republicans snuck a teeny-tiny "expansion" to Obamacare into the doc fix, and Drudge freaked the fuck out, causing furious backpedaling in Boehner's office.
That "expansion", btw, removed the $2,000/$4,000 deductible cap for small group policies so people could use their HSA accounts to cover health expenses instead of using insurance. Or, more likely, it lets small businesses offer shitty policies and still be in compliance. I'll let Richard weigh in on that. I'm just laughing at the shit show.
RICHARD MAYHEW HERE:  The technical change is just that, a technical change.  Basically it allows small group policies to offer weaker Silver and all Bronze level plans to their employees.  Everyone else could offer these plans and meet minimal standards, now small grops can do so as well.