I think Pandora is the greatest invention of the digital age — much more consequential than stupid old Facebook, Twitter or WordPress. If you use Pandora, what are some of your favorite stations?
Here's a snapshot of a tiny fraction of ours, which mostly indicates that we're old. But good tunes!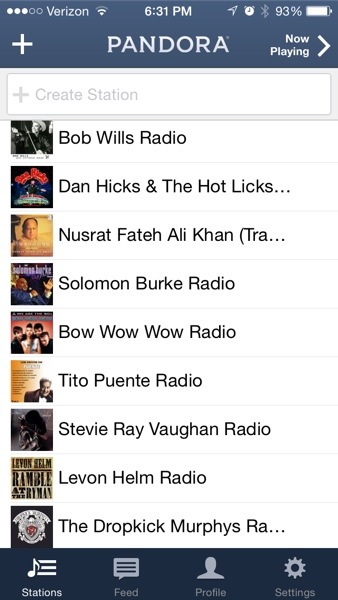 Please add your recs or discuss whatever.