As Betty and Ranchandsyrup kindly noted yesterday I have a post up over at the Atlantic's joint. (Originally on Ta-Nehisi Coates' blog, the editors there moved it over to Politics after a bit.)  It's attracted a fair amount of comment over there, including severe disdain from some folks that I infer are somewhat more right of center than your humble blogger.
In it I argue that the McCutcheon decision eliminating some campaign finance limits shows how White supremacy operates in a post slavery-post-Jim Crow-post-Civil-Rights-era environment:  not by targeting race explicitly, but by constraining the paths on which African Americans could engage and acquire power.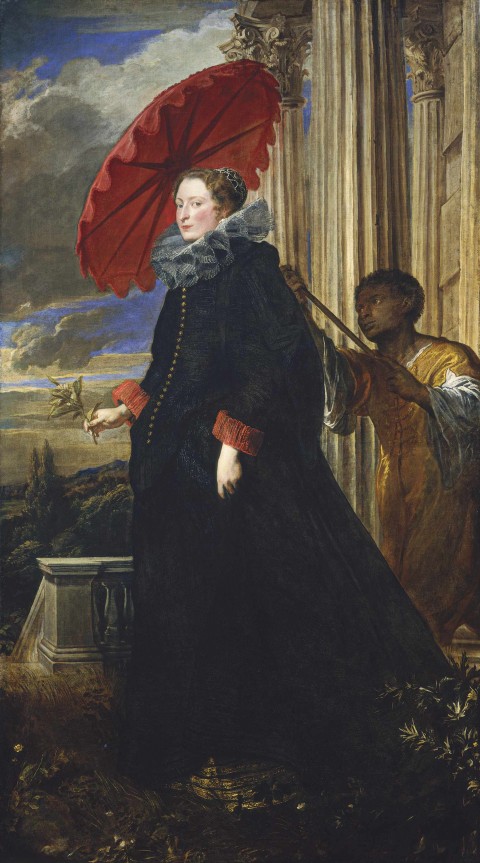 Here's a taste:
A drastically shortened version of Coates's analysis is that white supremacy—and the imposition of white power on African-American bodies and property—have been utterly interwoven through the history of American democracy, wealth and power from the beginnings of European settlement in North America. The role of the exploitation of African-American lives in the construction of American society and polity did not end in 1865. Rather, through the levers of law, lawless violence, and violence under the color of law, black American aspirations to wealth, access to capital, access to political power, a share in the advances of the social safety net and more have all been denied with greater or less efficiency. There has been change—as Coates noted in a conversation he and I had a couple of years ago, in 1860 white Americans could sell children away from their parents, and in 1865 they could not—and that is a real shift. But such beginnings did not mean that justice was being done nor equity experienced.

Once you start seeing American history through the corrective lens created by the generations of scholars and researchers on whose work Coates reports, then it becomes possible—necessary, really—to read current events in a new light. Take, for example, the McCutcheon decision that continued the Roberts Court program of gutting campaign-finance laws.

The conventional—and correct, as far as it goes—view of the outcome, enabling wealthy donors to contribute to as many candidates as they choose, is that this further tilts the political playing field towards the richest among us at the expense of every American voter. See noted analyst Jon Stewart for a succinct presentation of this view.
I then go on to cite a study that analyzed just who belongs to the exclusive club directly affected by McCutcheon — the about 1,200 people who brushed up against the limits in dispute.  After going through the predictable demographics — the group is overwhelmingly white and mostly male, I added this:
People of color are almost entirely absent from the top donor profile, and none more so than members of the community that white Americans enslaved for two centuries:

While more than one-in-six Americans live in a neighborhood that is majority African-American or Hispanic, less than one-in-50 superlimit donors do. More than 90 percent of these elite donors live in neighborhoods with a greater concentration of non- Hispanic white residents than average. African-Americans are especially underrepresented. The median elite donor lives in a neighborhood where the African-American population counts for only 1.4 percent, nine times less than the national rate.

…This is why money isn't speech. Freedom of speech as a functional element in democratic life assumes that such freedom can be meaningfully deployed. But the unleashing of yet more money into politics allows a very limited class of people to drown out the money "speech" of everyone else—but especially those with a deep, overwhelmingly well documented history of being denied voice and presence in American political life.
That seems to me to be pretty obvious — but what really got me going, and what seems to me the crux of the matter, is that McCutcheon isn't a stand-alone judgment:
combine…decisions [on campaign finance] with the conclusions of the court on voting rights, and you get a clear view of what the five-justice right-wing majority has done. Controlling access to the ballot has been a classic tool of white supremacy since the end of Reconstruction. It is so once again, as states seizing on the Roberts Court's Voting Rights Act decision take aim at exactly those tools with which African Americans increased turnout and the proportion of minority voters within the electorate. There's not even much of an attempt to disguise what's going on.

Add all this to the Roberts decision to free states from the tyranny of being forced to accept federal funds to provide healthcare to the poor. When John Roberts declared that Obamacare's Medicaid expansion would be optional, the decision sounded colorblind—states could deny succor to their poor of any race— [but] in practice, that is to say in the real world, this decision hits individual African Americans and their communities the hardest, as Coates wrote way back when.
I'd add to that the last step in the syllogism: make money the measure of political speech and inhibit the ability of one group to accumulate not just wages but capital…and that's a denial of the rights of citizenship just as much as any direct attack on access to the voting booth.
White supremacy as a social reality isn't (any more) a matter of folks in white hoods or politicians standing around with axe-handles at the ready.  It comes cloaked in elaborately distanced language, through actions that appear on the surface to be aloof from any consideration of race.  Surely campaign finance law would seem to have no connection to civil rights jurisprudence.  Perhaps as a matter of abstract argument, of judicial logic-chopping (and very selective historical memory) it doesn't.  In the real world, it does.
I'm not arguing that Roberts and his four co-conspirators are racists. I don't know or care what they feel or how they perceive themselves. The matter is rather, do the actions of the Roberts Court support an ongoing use of power that has a racist outcome?  That question, I think, answers itself.
A nation that can elect Barack Obama is not John Calhoun's America; it isn't even Strom Thurmond's.  It's ours, and for all the changes I've seen in 55 years lived between our two shining seas, it's one that continues to tell the old story of white-erected obstacles to African Americans seeking to exercise political power.  Again, you can check out the full piece over there.
Image: Anthony van Dyck, Portrait of the Marquesa Elena Grimaldi, c. 1623.