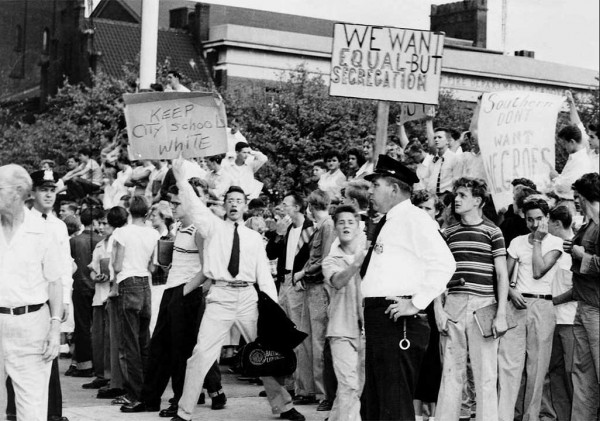 I'm sure space is the only consideration:
TOPEKA, Kan. (AP) — If expanding the guest list to include Michelle Obama at graduation for high school students in the Kansas capital city means fewer seats for friends and family, some students and their parents would prefer the first lady not attend.

A furor over what the Topeka school district considers an honor has erupted after plans were announced for Obama to address a combined graduation ceremony for five area high schools next month an 8,000-seat arena. For some, it was the prospect of a tight limit on the number of seats allotted to each graduate. For others, it was the notion that Obama's speech, tied to the 60th anniversary of the U.S. Supreme Court's decision in Brown v. Board of Education outlawing segregation in schools, would overshadow the student's big day.
I wonder how many grandparents of current Topeka grads are pictured above, and how many of that group have changed their mind.
Thanks to reader J for sending this in.