She had surgery this morning, and they removed the aneurysm successfully, but there was some bleeding. Her vitals and I guess what are called electronic pulses remained stable through out the procedure, and Brooke just told me that her CT scan a bit ago was very good, and now they are just waiting for her to wake up.
Stopped her mail this morning, and since she was on vacation when this happened, her car is still in the airport parking lot, so dad and Harald Are going to go up tomorrow and pick that up so she doesn't have an enormous bill and a car rusting out in an airport parking lot.
*** Update ***
By request: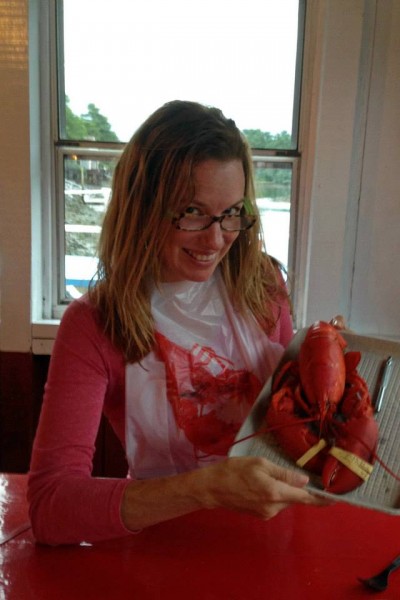 Who doesn't like a little lobster while in Maine?