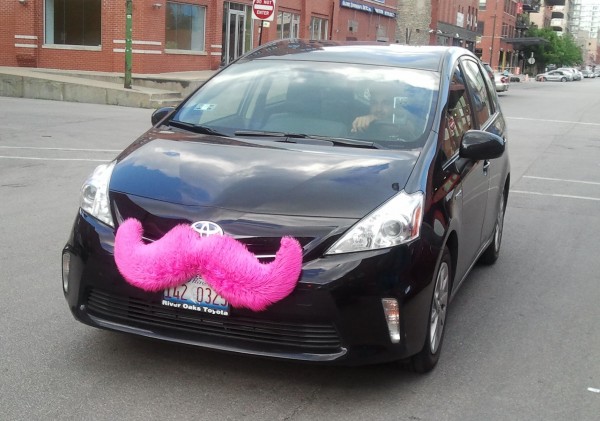 Rochester is now officially a Lyft city. Lyft, like Uber, is a car service where users summon and pay their part-time driver via a smartphone app using a stored credit card. I have no idea whether it will work here — my impression is that everyone here drives anyway, and cabs are certainly few and far between. I can count on one hand the number of times I've used a cab in this town, after living here for almost 20 years. Maybe Lyft will morph into a Friday night / Saturday night service to get drunks home from the bars (which would be a good thing).
What I do know is the pink moustache that graces Lyft cars is going to look like the carpet in the seediest, grossest, most run-down titty bar in town after a few days in a Rochester winter.
Here's an open thread since I'm going to lyft my ass out of my chair and go about my day.