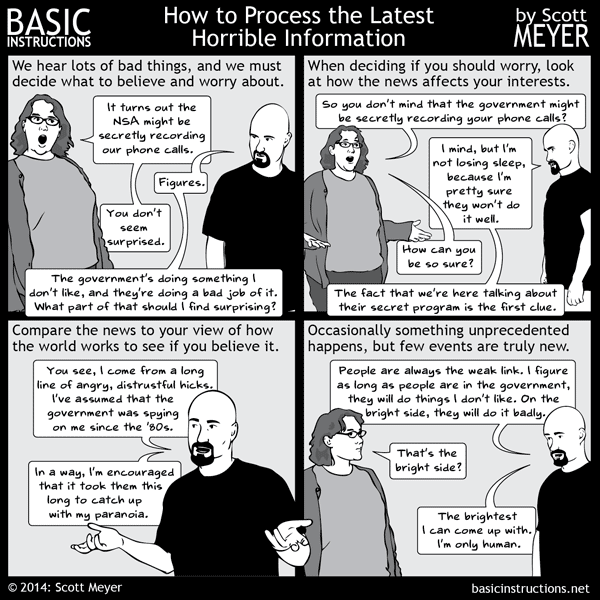 An informant working for the F.B.I. coordinated a 2012 campaign of hundreds of cyberattacks on foreign websites, including some operated by the governments of Iran, Syria, Brazil and Pakistan, according to documents and interviews with people involved in the attacks…

The details of the 2012 episode have, until now, been kept largely a secret in closed sessions of a federal court in New York and heavily redacted documents. While the documents do not indicate whether the F.B.I. directly ordered the attacks, they suggest that the government may have used hackers to gather intelligence overseas even as investigators were trying to dismantle hacking groups like Anonymous and send computer activists away for lengthy prison terms.

The attacks were coordinated by Hector Xavier Monsegur, who used the Internet alias Sabu and became a prominent hacker within Anonymous for a string of attacks on high-profile targets, including PayPal and MasterCard. By early 2012, Mr. Monsegur of New York had been arrested by the F.B.I. and had already spent months working to help the bureau identify other members of Anonymous, according to previously disclosed court papers…

One expert said that the court documents in the Hammond case were striking because they offered the most evidence to date that the F.B.I. might have been using hackers to feed information to other American intelligence agencies. "It's not only hypocritical but troubling if indeed the F.B.I. is loaning its sting operations out to other three-letter agencies," said Gabriella Coleman, a professor at McGill University and author of a forthcoming book about Anonymous…
**********
I just got the first four volumes of Skin Horse in bound paper (yes, I've read the whole series online, but for an Old like me paper is just better). So I know what I'm doing this evening — what else is on the agenda?