Well, it was a good pizza: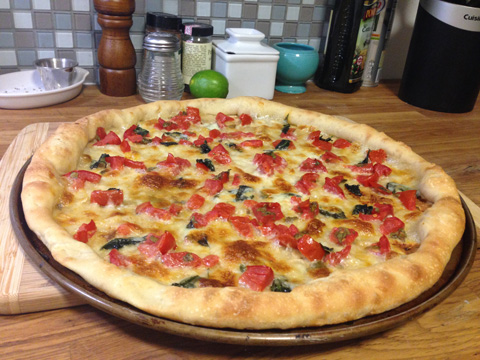 But it was a failure all the same because I couldn't lay off the cheese. It was supposed to be a margherita pizza, which only reaches its full potential when the chef can show some restraint with the ingredients.
Next time, I'm going to apportion the cheese I think should go on the pizza on a separate plate and then distribute just half of that on the uncooked pie.
Please feel free to discuss whatever.