Oh look: Someone tagged the shit outta that Tropicana train!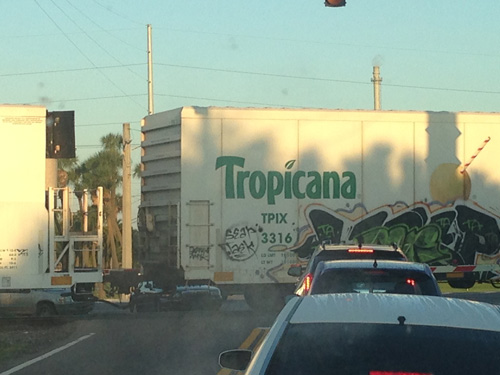 Any back pain sufferers among us? I've recently joined your ranks, having been foolish enough to move a piano all by my lonesome this weekend (just a couple of feet!).
I've been fortunate to have been spared back pain all my life due to soft living. What's an effective remedy, aside from bourbon?
Also, some of you lucky bastards are going to get to meet Digby tonight! Please convey my regards.