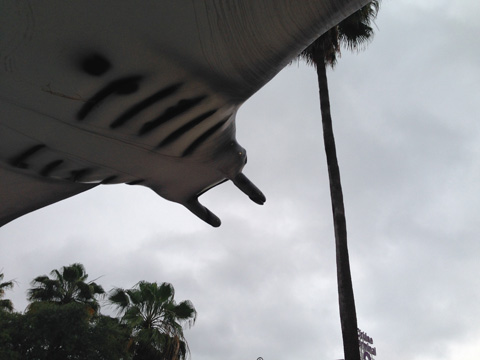 My sister and I went to a wine tasting event the other night. We go every year, and we always arrange transportation because we get quite tipsy, even though we only take teeny-tiny sips of each wine selection.
This year, we arrived separately, so I told her, "Meet me under the giant stingray." No further explanation was needed.
To stave off premature drunkenness, we sampled various hors d' oeuvres. Our favorite this year was stuffed peppadews. We were stalking the poor peppadew server all over the venue. I'm surprised she didn't sling her giant tray at us and say, "Here! Eat them all! Just leave me alone!"
Please feel free to discuss whatever. Except eddie-Fray deOer-Bay.