Not as a member, as an apologist. Via TPM, an excerpt from an interview of former Treasury Secretary Tim Geithner:
[Geithner] cheerfully relayed a story that also appears in his book about the time he sought advice from Bill Clinton on how to pursue a more populist strategy: "You could take Lloyd Blankfein into a dark alley," Clinton said, "and slit his throat, and it would satisfy them for about two days. Then the blood lust would rise again."
What a steaming load of horseshit. Most of us would actually like to avoid blood in the streets. Punishing malefactors for their crimes with a prison sentence where warranted would be a good goddamned start. But we can't have that. Oh yeah, there's this: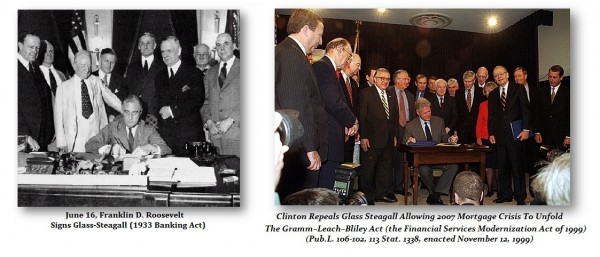 Fucking asshole.