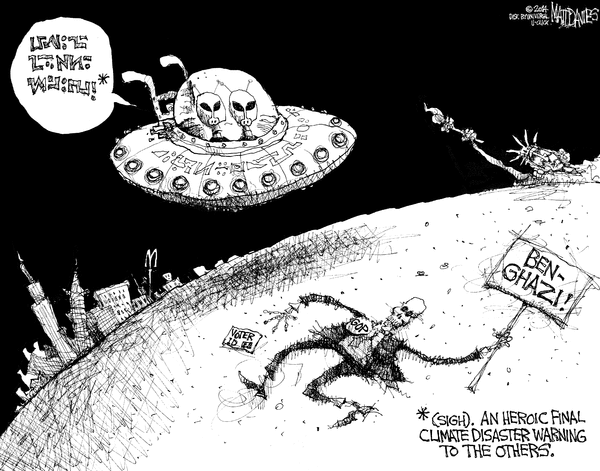 (Matt Davies via GoComics.com)
From the NYTimes:
The Country's Most Republican Company? The Makers of Wonder Bread
The most Republican-leaning company in the country, based on political donations, isn't Koch Industries. It's the company that makes Wonder Bread.

The political action committee of Flowers Foods, a Georgia company that produces the pillowy sandwich bread, Tastykakes and Nature's Own baked goods, has given more than 99 percent of its political contributions since 1979 to Republicans. Only three Democratic congressional candidates have gotten money from its PAC since 1984, and not one in the past 20 years…

There are other companies that lean heavily toward Republicans: The Cracker Barrel Old Country Store PAC routinely gives them more than 80 percent of its contributions…. But none of those companies have given as much money as Flowers has, and over as long a period of time…
***********
Apart from the easy pigbladdering, what's on the agenda for the day?