Currently watching the Pens/Rangers, although I don't know how much more I can take of it. The Pens are not looking very good, and the officiating has been just awful. There was just a horrifyingly bad call against the Rangers when Tanger basically through a Ranger into the Flower (the puck was in the net, btw), and was penalized and the goal was disallowed. It was every bit as bad as (although a different sport) as the Snow Job at Foxboro in 2001.
At any rate, I hate that. The refs have one damned job, and I can do it better 400 miles away with an HD feed wearing coke bottle glasses.
Two of the fraternity boys who are hockey fans are down (no HD at the house), and I thought this was cute: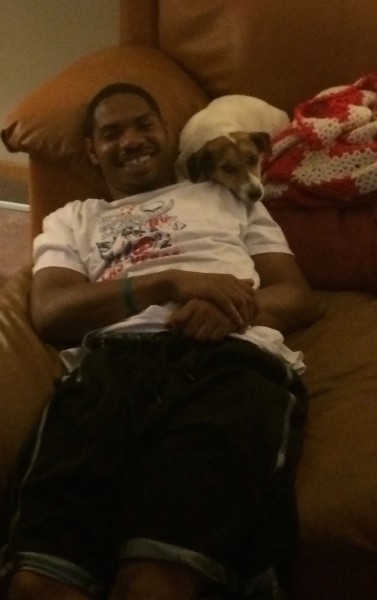 Rosie just loves him so much. There could be ten people here, and she beelines to him and even ignores Shawn.